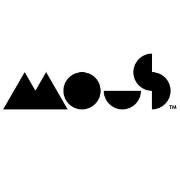 Mous is looking for a senior mechanical design engineer in London.
About us 
Mous creates innovative tech accessories designed to enhance everyday experiences. We radically re-imagine what it means to create the best product and brand experience, and engineer products that exceed expectations and solve everyday problems in the most powerful way.
It all started with our LIMITLESS range of phone cases which, to disrupt an over-saturated (and not hugely exciting) market, needed to be superior in functionality, protection and style. We designed numerous cases and tested them relentlessly. We dropped encased phones from 45ft cranes, out of helicopters and even from the stratosphere. From sneaking into the Apple store disguised as press to live-testing our cases in front of crowds, our journey has been anything but traditional.
We are continuing to develop and expand our product range, offering a multitude of cases with numerous accessories. With offices in both London and China, our products are being sold on a global scale, proving that you can enter a saturated market and excel if you put artisanship and consumer solutions at the heart of what you do.
Going from strength to strength, we continue to exceed our customers' expectations of what we create, pushing the limits to ensure we bring the best products to market. It's true to say that there has never been a more exciting time for us.
About the role
As a design engineer at Mous, you'll be the beating heart of the company, taking ownership over numerous projects to drive the company forward. Reporting to our UK head of product (ex-Dyson), you will work collaboratively both within the Product team and across the wider business, ensuring that all departments stay up-to-date with key product developments.
In order to aid communication between our UK and China teams, you will have the opportunity to travel to our manufacturers in Shenzhen for several weeks a year. Here, you will gain fantastic exposure to Chinese manufacturing methods and will aid in diagnosing core issues at their root in the manufacturers. As an integral part of our growing business, you'll have unlimited opportunity for professional progression, making a tangible impact from day one.
Your responsibilities will include:
taking ownership over the design and development of all Mous R&D projects, which will include:

completing initial research both internally and externally
developing product specifications and design briefs and validating them
completing early stage design work – working with multiple parts and assemblies
practical prototyping – working with 3D printers, CNC and workshop tools
working with our Chinese manufacturers to make amendments and improvements to prototypes whilst managing quality control
managing multiple projects simultaneously to ensure deadlines are met
working within specific design guidelines, such as cost, weight or functional specification
working with OEM parts and assemblies
managing and developing at least one direct report
working with multiple bespoke parts and assemblies, managing time, cost and risk
working alongside industrial designers in order to achieve both desired functionality and aesthetics
About you:
you'll have graduated with at least a 2:1 degree in mechanical engineering or product design
you'll have at least three years' experience within design engineering and sound knowledge of product development through prototyping and testing
you'll ideally have experience working across the entire production process: from conceptualisation to manufacturing, working with multiple parts and assemblies
a broad understanding of different testing methodology with the ability to prove product attributes using data
you'll possess an in-depth knowledge of injection moulding and key DFM features needed to create a mass manufacturable product
you will also be able to demonstrate a sound knowledge of other manufacturing processes such as thermoforming, CNC, sheet metal bending, extrusion. Any experience working with soft goods would be an added bonus
you will understand and be familiar with various materials, from thermoplastics, composites, to metals
demonstrable evidence of delivering design solutions on time, to spec and within cost and budget parameters
proficient using Excel or Google Sheets with the ability to produce complex reports
highly competent in CAD Modelling and Surface Modelling using SolidWorks
commercially aware, detail oriented whilst striving for continuous improvement
strong presentation skills to communicate product ideas to external stakeholders
fluent English speaking with excellent communications skills. Knowledge of Mandarin would be a huge plus
you are an adventurer, with prior experience of working in China or the desire to do so
What we offer
Based at our east London offices at a WeWork, you'll be working in modern open plan offices surrounded by young creatives and innovative businesses. With our own beer taps, happy hour Thursdays and regular on-site activities (including puppy therapy!), you'll have the opportunity to excel in a sociable and relaxing environment!
a competitive starting salary with six-month reviews
a steep learning curve with the chance to make a tangible impact within a growing business
outgoing and sociable team with monthly company socials
Charlie HR perks package including discounts on hundreds of high street brands and services
25 days holiday, plus bank holidays and team away days
employee pension scheme
employee assistance programme
discounts for F&F on Mous products
huge opportunities for career progression in a high-growth start-up. Dream big, work hard and make things happen!
Mous is an equal opportunity employer and as a brand we value authenticity and integrity. We strive to be different and know that if we are to create the best products possible, we need to build a diverse team of individuals who can bring a variety of experiences, perspectives and skills to the table. No matter your race, religion, gender, sexual orientation or age, at Mous your uniqueness is celebrated.
Applications have closed.