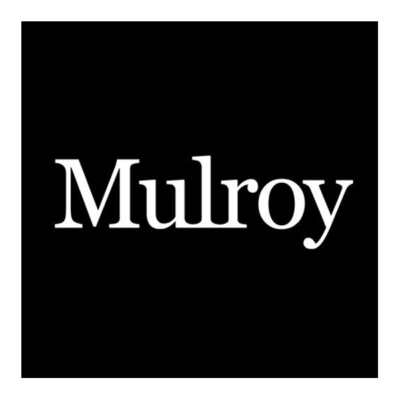 Mulroy Architects is seeking an architect to join its team in London.
How you will fit within our design team at Mulroy
Our studio operates in loose teams of four designers (quads), who create, design and deliver projects as a team. This ensures that no one works alone and that everyone's design ideas have an opportunity to be heard. Each team is led by an experienced architect, who will be manage the day-to-day workflow and support the next generation of designers. Andrew's role is that of a design critic, maintaining a culture of continual improvement with the mantra 'what are you trying to do here and can we make this better?' Andrew is interested in making sure that everyone's design and process ideas have a voice. Design crits happen at key stages of a project and tailored CPD is arranged to ensure operational and design consistency.
Current (a-typical) projects
We are a collaborative team in which excellent architecture is at the heart of solving our clients' problems. This has been recognised in awards and in the media consistently since our formation in 2008. Our work is often unusual. Current architectural puzzles that we are solving range from converting a grade 2 listed barn into a cookery school in Oxford, Oxfordshire, to extending and renovating an eight-storey mixed-use building off Oxford Street, London. These sit alongside the continual challenge of raising the quality of the architecture and energy performance of new and existing homes.
We are looking for a qualified architect who:
can stand on their own two feet
is confident talking with clients and making things happen for them
knows their stuff (building regs, planning policy etc)
has three to five years' post-qualification experience of applying their skills and knowledge on site and in the real world
thinks big and can make the biggest architecture from the smallest opportunity, dealing with everything from the strategic level down to the detail
is happy to step in and share the workload with the team
sees themselves as a leader of the future
must be eligible to work in the UK
We will give you a place and tools to help us achieve this including:
an environment to explore your architectural ideas
career development and responsibility
flexible working arrangements
competitive salary related to your experience
How to apply
Please submit your CV and sample portfolio as a PDF, with a file size no larger than 10 MB, to Deborah Mulroy, director, via the apply for job button below.
The closing date is 15 December 2023.
Mulroy Architects is an equal opportunities employer. Apologies in advance, regrettably only those candidates selected for an interview will be contacted. No agencies please.
Salary: Undisclosed
This position is only available to applicants based in the United Kingdom