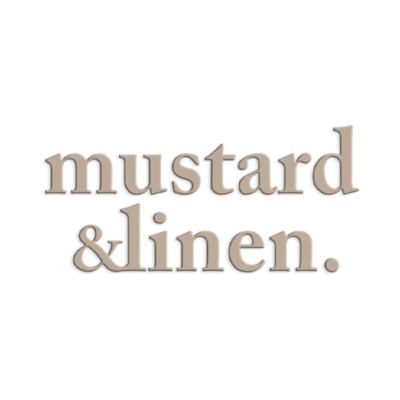 Mustard & Linen is seeking a senior interior designer to join its team in Abu Dhabi, UAE.
Tired of crazy deadlines and submissions?
Is it time to change things up?
Company profile
Mustard & Linen is a branding and interior design company founded in 2015. We provide a complete interior design consultancy service site supervision throughout the UAE for hospitality, commercial, work spaces and residential projects.
Candidate profile
We are looking for a senior range creative interior designer with experience in commercial projects. The right candidate will be in charge of concept creation and design development, from presentations to acquiring material finishes to FF&E selection. General set of drawings.
Required skills:
creative design thinking skills
five to nine years' experience on commercial and hospitality projects – hotel, retail, F&B
degree in interior design or related internationally recognised degree
strong space planning skills and attention to detail
proficiency in Adobe Suite and AutoCAD
graphic Software: InDesign, Adobe Illustrator, Adobe Photoshop, Rhino and Revit is a plus
possess excellent English communication and presentation skills
Skills and abilities required:
effective communication skills: strong communication skills, both verbal and written. Ability to read and interpret information
leadership skills: able to assume a role of authority, as necessary; sets an example for co-workers; delegates responsibility and empowers associates to make decisions and take personal accountability for decisions
high accuracy and attention to detail: able to perform work and job function with precision and accuracy; carefully monitors processes; concentrates on details, organises and maintains a system of records
strategic thinking: develops strategies to achieve organisational goals; understands organisation's strengths and weaknesses; adapts strategy to changing conditions
design: generates creative solutions; translates concepts and information into images; collaborate with others to modify design; applies design principles
ownership mentality: possesses a sense of ownership in all deliverables. Utilises knowledge and opportunity to continually strive for excellence within an empowering culture. Collaborates and supports fellow employee owners in ongoing improvements. Understands personal accountability within their role in the company
Duties and responsibilities:
responsible for creating and leading design concepts through creative thought processes focused on user experience, materiality and sustainable approaches, and represents the company's standard quality of design
demonstrate design and technical aptitude, with developing design and technical confidence
present design solutions to the client
contribute to and manage the preparation of mood boards, material & finish selections and presentation material
maintain constant professional communications with client, project team, and consultants
have a project focused view, across multiple projects
demonstrate knowledge of industry wide furniture and design suppliers, able to lead procurement and client selection discussions
have responsibilities for managing teams with specific roles, areas or packages within projects
work within an agreed scope and deliver complete packages of work to deadline
develop design work in close coordination with other members of the team
implement designs, contracts and strategic decisions reporting to the project lead
lead the delivery of projects at different stages
manage all aspects associated with projects including proposals, exhibits, contracts, project budget and profitability
Salary: Undisclosed
Applications have closed.