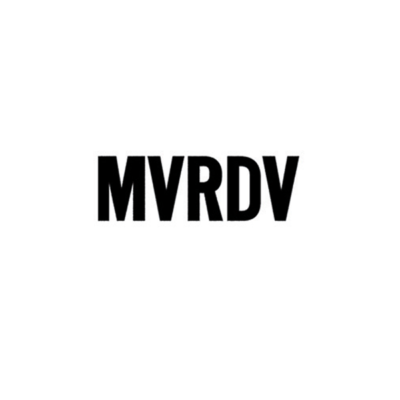 MVRDV is seeking architects for design and execution planning to join its team in Berlin, Germany.
ARCHITEKT/IN FÜR ENTWURFS- UND AUSFÜHRUNGSPLANUNG
Job description
Es ist soweit: MVRDV startet eine Niederlassung in Berlin. Wir sind ein weltweit tätiges Unternehmen mit einem Team von mehr als 230 Mitarbeitern, das sich der innovativen Architektur und dem Städtebau widmet. Sie wurde 1993 gegründet, hat ihren Hauptsitz in Rotterdam und verfügt über Tochtergesellschaften in Shanghai, Paris und demnächst auch in Berlin. Zur Verstärkung unseres Teams suchen wir an diesem Standort zum schnellstmöglichen Termin einen/e
Architekt/in (m, w, d) für Entwurfs- und Ausführungsplanung
AUFGABENSCHWERPUNKTE:
Mitarbeit an Bauvorhaben im deutschsprachigen Raum
Planung in den Leistungsphasen 3- 5, Schwerpunkt Genehmigungs- und Ausführungsplanung
Erstellen von Detailplanungen in Abstimmung mit dem Rotterdamer Designteam
Prüfung von Werk- und Montageplanungen
Mitwirkung bei der künstlerischen Oberleitung
WIR BIETEN AN:
Wir bieten eine Vollzeitstelle in einem dynamischen internationalen Umfeld. Wir arbeiten mit hochqualifizierten Projektteams an außergewöhnlichen Projekten.
MVRDV ist ein Arbeitgeber der Chancengleichheit. Wir verpflichten uns, alle Mitarbeiter und Bewerber gleich zu behandeln, unabhängig von Geschlecht oder Familienstand, Rasse oder Hautfarbe, Nationalität oder ethnischer Herkunft, Religion oder religiöser Überzeugung, sexueller Orientierung, Behinderung oder Alter.
WIE MAN SICH BEWERBEN KANN:
Wenn Du dich angesprochen füllst, bitte das Online-Formular ausfüllen und mit Motivationsschreiben, Lebenslauf sowie Portfolio vorzugsweise als PDF hochladen.
Requirements
Du hast ein abgeschlossenes Studium der Architektur und mindestens 3 Jahre Projekterfahrung im Bereich Gebäudeplanung. Du verfügst über fundierte Kenntnisse in Entwurfs-, Genehmigungs- und Ausführungsplanung. Du besitzt Erfahrung im Umgang mit Fachplanern und koordinierst Planungsinhalte selbständig. Wir erwarten eine verantwortungsvolle und zuverlässige Arbeitsweise, sowie ausgeprägte Team- und Kommunikationsfähigkeit. Kenntnisse der MVRDV-Arbeitsweise und der Firmenphilosophie sowie über unseren Umgang mit Architektur und Städtebau sind vorteilhaft.
Office Anwendungen, AutoCAD, Revit
Deutsch (CEFR Niveaustufe C1), Englisch (CEFR Kompetenzstufe B)
Applications have closed.