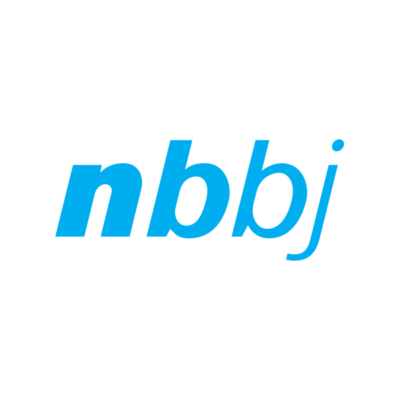 NBBJ is looking for a marketing specialist to join its growing team in London. 
NBBJ is guided by a vision to design for life. We are an award-winning global design and architecture firm, a creative company fueled by ideas, and a place where everyone is empowered to contribute to creating a better practice. NBBJ has been serving clients and advancing the art and science of design for 75 years with offices in Seattle, Boston, Columbus, Los Angeles, New York, San Francisco, London, Pune, Shanghai, Hong Kong, and Beijing.
Recognized as one of the world's most innovative architecture firms by Fast Company, we have partnered with some of the world's leading companies and institutions—Google, the Bill & Melinda Gates Foundation, Cambridge University, Wellcome Trust and The Pirbright Institute, among many others—to set new standards for performance, organizational culture, health and wellness, and technology- and data-driven design.
NBBJ – London is looking for a marketing specialist.
NBBJ marketing specialists work with the marketing managers to develop qualifications, proposals and interview presentations that grow potential clients and enhance current client relationships.
Marketing specialists are highly organised team players who are proactive and can perform under tight deadlines. They have a relentless attention to detail and participate in challenging strategic pursuits that align with our clients' goals. The marketing specialist can lead the production of materials with partners and principals in collaboration with the marketing managers, graphic designers and project teams. Successful candidates will have superior prospect management skills, possess the ability to motivate others to reach deadlines and be highly communicative among the team.
Marketing specialists will be engaged in all phases of the sales cycle including lead generation activities, client relationships and prospect management. In addition, specialists are expected to maintain a robust library of materials and serve as a knowledge expert for project teams.
Your new role:
Lead generation and client development
In partnership with market leaders, principals and marketing managers, you will research and provide analysis for identified new leads. You will be responsible for managing ongoing lists for targeted conversations and opportunities for client engagement.  In collaboration with marketing leadership, graphic designers and the project team, specialists will assist in content development and final production of custom brochures for client development activities.
Prospect management
You will produce and generate well-coordinated and compelling proposals, brochures and presentations which not only address client needs, but also clearly articulate the fundamental design challenge and opportunity for innovation. Working with the marketing manager, specialists will lead the project teams through the entire prospect process, from strategy to final proposal production. Working in InDesign, you will manage the production of all materials with assistance from graphic designers and the marketing manager.
Proposals – In collaboration with marketing leadership, graphic designers and the project team, specialists will assist the marketing manager in producing the design, content development and final production of proposals. This includes editing narrative, gathering images, proposal layout in InDesign, coordinating sub-consultant information, and ensuring the overall product adheres to the key messaging and is without error.
Interviews/presentations – preparation and support, ensuring quality of message; strong collaboration with graphic designers and marketing manager
Core areas of responsibility include but not limited to:
produce all aspects of proposal development
attend marketing related meetings with the design studios, keeping track of upcoming client development initiatives and providing support where needed
assist in running our London Lab talks series and participation in other key London architecture/ design events
provide support for miscellaneous marketing requests, conferences and event requests
act as resource for design studios for marketing specific information
manage the process for collecting and entering accurate project data into databases – Deltek Vision, CRM, and OpenAsset, including project and resume InDesign files
ensure quality control in lead/prospect tracking – includes firm wide tools
maintain robust library of narrative for proposals, extracting custom content from completed submissions and ensuring content reflects current NBBJ messaging
What you will need to help you succeed:
four-year degree in marketing, communications or other applicable discipline
minimum of three-six years of industry/relevant experience
intermediate/expert understanding of the Adobe Creative Suite – InDesign, Photoshop, Illustrator
understanding of basic layout and graphic design principles
excellent writing and editing skills
exceptional time management and organisational skills; ability to multitask
experience in proposal development for professional services firms -examples a plus
ability to work efficiently under multiple deadlines and manage large teams
knowledge of Deltek Vision, OpenAsset, CRM and other databases
Home