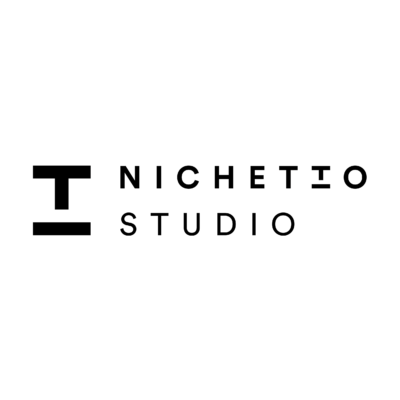 Nichetto Studio is looking for an experienced studio manager to join its team in Stockholm, Sweden.
Nichetto Studio works with a variety of brands and clients from all around the world, and its expertise is sought out across all design disciplines. A deep passion for, and knowledge of, industrial and craft manufacturing processes runs through every aspect of the studio's work. Nichetto Studio's projects abound in carefully selected cultural references and a keen attention to detail. The practice's unique position within both Scandinavian and Italian design culture has given Nichetto Studio worldwide recognition. Appreciation of its work extends far beyond the confines of the design industry.
Nichetto Studio has two offices, one in Stockholm and one in Venice.
Qualifications and skills required:
 minimum five years post degree experience in furniture/interior design industry
general knowledge of softwares such as Rhinoceros, KeyShot, Adobe CS (InDesign, Illustrator, Photoshop) as well as Microsoft Office or similar
knowledge and understanding of materials and manufacturing processes
visually astute and knowledge / understanding of contemporary design
ability to work independently and as part of a team
strong organisational skills with ability to manage a fast pace environment
fluent in written and spoken English, any additional language is a plus
working well under pressure and adhering to deadlines
eligible to work in Sweden
The successful candidate will be asked to deal with the following duties:
Business support:
maintaining client relationships and providing account management
dealing with clients for agreements, coordinating with design team
building relationships with key contacts of all suppliers coordinating with design team
managing agenda– organising meetings in and out of the office
planning calendar (projects, events, fairs, holidays, etc.)
managing office – ordering all necessary resources for the office ensuring smooth operation
supporting accountant – keeping track of clients royalties reports, etc.
supporting the marketing/press team – reviewing website content and company presence across various digital platforms, checking copywriting, newsletters, etc
maintaining constant communication between the two studios
Personal assistant to studio founder:
travel/hotel/itinerary arrangements for meetings (coordinating with clients and/or travel agency)
booking of personal flights and travel arrangements, restaurants and hotels
list keeping and prioritising, regular reminders of any tasks that require attention
expense management – collecting all receipts and reconciling with monthly credit card statements (in coordination with accountant)
Human resources:
issuing of job offers and contracts.
taking care of internship/job applications
Applications must include:
CV (and portfolio if available)
date of availability
professional references (if available)
The salary will be discussed according to the experience.
Only successful candidates will be contacted for an interview.
Please submit your application using the 'apply' link below.