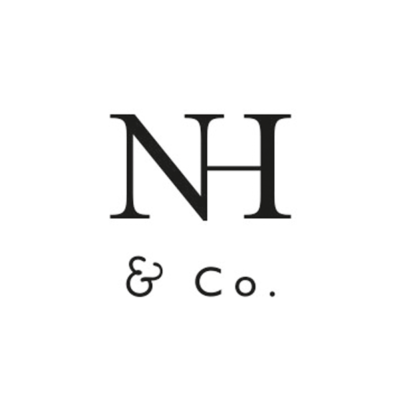 Nicola Harding & Co is seeking an operations director to join its practice in London.
This is an exciting opportunity to join dynamic creative design business that has enjoyed rapid growth in the past few years, and to work with its founder Nicola Harding to shape the business operating model for future success.
This is a leadership role to support all the operating elements to one of the very best design practices in the UK.  The role has a broad mandate with scope to influence the strategic direction of the business as well as the detail systems and process that deliver brilliant client outcomes.
The role will suit candidates with a proven track record in delivering operational improvements to a creative process.  Whilst no specific background or experience is mandated, the successful candidate may come from a project management/architect /producing /planning background looking for an exciting opportunity to broaden their experience in a related sector.
The successful candidate will be highly intelligent with a values-driven approach to leadership and decision making.  The role requires a willing fast learner, with a desire to continually seek opportunities for improvement, demonstrate critical thinking and a have an aptitude for working within the detail.
Working within a team of highly talented creatives, the operations director role will require strong interpersonal skills with high emotional intelligence and an ability to influence collaboratively and with empathy.
How to apply – please read carefully:
write a brief covering letter explaining what it is about this role that excites you; why your experience makes you the stand-out candidate and how you will bring new ideas and inspirational leadership to the business
send your covering letter, along with a copy of your most recent CV by clicking the 'apply' button below
Role details
Role purpose:
Working with the founder to refine and implement the appropriate operating model, to ensure that the business meets its financial (turnover, profitability etc) and non-financial (employee satisfaction/ client satisfaction/B-Corp etc) objectives.
Ensure that the operating model can adapt as the business evolves, setting in place appropriate measurements and process controls, and providing a flexible approach in supporting the evolution of the company.
Key responsibilities:
review client proposals and project schedules to ensure that they are viable against the required profit goals and achievable with the existing/available resources.
send out fee proposals and schedule of deliverable to clients and follow up with appropriate negotiation to secure new business
ensure that each client project is appropriately resourced to deliver on time and to budget in collaboration with the senior designers
provide oversight of all contracts and proposals – external 3rd parties/agencies, individual project proposals, lease arrangements etc
work with the Founder to refine the organisational structure to support the business goals. Support the creative process in delivering brilliant projects and highly satisfied clients.
support the Senior Designers with monthly review of Job Profitability reports and taking appropriate action to keep projects on track.
take responsibility for the procurement strategy ensuring the procurement manager is supported with supplier management, on-time delivery expectations, commercial negotiations (settlement/volume discounts) and ongoing evolution of the preferred supplier list.
build a performance framework with annual business objectives to monitor and measure the company performance and ensure that the company's financial wellbeing is carefully maintained.
manage the finance manager in the production of weekly and monthly KPI reporting, with monthly review of cashflow and profitability.
ensure continuous development of individuals within the operations team, ensuring individuals implement their Professional Development Plan
Skills and experience required:
a dynamic leader who can provide inspiration and motivate the team
you will be a real enthusiast for detail, with a passion for putting clients first and an analytical approach to decision making.
strong awareness of the technologies, systems and processes required to run the operations.
experience with a creative design process would be beneficial.
strong analytical skillset
at ease with a highly collaborative approach to problem-solving, team management and workflow
demonstrate a proven track record of on-budget, on-time project delivery
demonstrate proven accountability of budget ownership and control, forecasting, planning and trading
excellent people management skills – supporting the growth and evolution of a team
fluent and flexible communicator with strong interpersonal skills – developing key relationships internally and externally.
excellent attention to detail, flawless execution
the ability to work to challenging deadlines, handle large workloads and work under pressure
strong commercial acumen and ability to problem solve
client-centric approach to all activities
team player with a can/do attitude
Key behaviours required:
is proactive in planning to achieve targets and objectives which deliver profitable outcomes
willingly takes the initiative and consistently does more than is required.
equally at home in the detail and the big picture#
naturally collaborative
respects individual's views and positively contributes to a learning environment in which individuals are supported and encouraged to excel
continually asks what more could it be and inspires others to do likewise
behaving consistently and with integrity at all times, realising everyone's potential to get the best possible result and live the values
provides vision and clear direction to inspire individuals and engages the team to deliver excellence
able to set and maintain pace
Salary: C.£70k – dependant on experience
Location: NW6 London
Closing date for applications: 21st August 2020
This is a full-time position. All candidates should be eligible to work in the UK
Applications have closed.