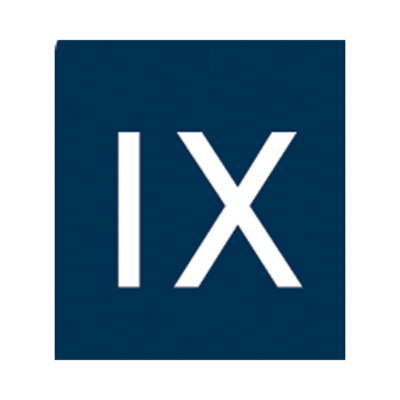 Nine United France is hiring a hospitality sales representative to join their Paris Showroom.
En tant que Représentant(e) Commercial(e) – réseau Hôtelier, vous serez responsable pour présenter notre portfolio de marques aux architectes et prescripteurs, et pour développer avec eux leur prescription – en puisant dans nos collections standards et sur-mesure. Vous forgerez des liens étroits avec les principaux acteurs du marché de l'Hôtellerie : décideurs et influenceurs clés du marché, tout en étant au centre du processus d'approvisionnement des différents projets, à travers les différents réseaux.
Vos tâches comprendront :
développement commercial –  Animer et développer les partenariats avec le réseau d'architectes, prescripteurs existants, contractants, et clients finaux ; tout en évaluant le potentiel de nouveaux partenaires. Introduire et faire connaitre Frandsen comme le fournisseur de solution d'éclairage sur mesure, et Stellar comme la marque haut de gamme proposant des meubles de sa collection ou sur mesure sur les projets Hôteliers, afin d'optimiser et développer la distribution de notre portfolio de marques sur ce segment du marché français.

présentation des collections, visites chez les prescripteurs / influenceurs et architectes clés, et formations produits régulières auprès des différents acteurs, afin de garantir une bonne maitrise des marques composant l'assortiment Nine United, et des possibilités sur mesure.
développement de réseau de contact – incluant l'ensemble des acteurs impliqués dans les projets de l'industrie Hôtelière, prescripteurs, consultants, hôtels (indépendants ou grands groupes). Collaboration rapprochée avec tous les influenceurs d'un tel projet, afin d'assurer que la prescription se transforme à terme en achat, et génère de nouveaux projets sur le moyen et long terme.

gestion de projet – du début de la définition d'un concept sur mesure, en coopération avec nos équipes techniques internes à Horsens, Amsterdam ou Shanghai – afin de faciliter la communication entre les différents interlocuteurs, et assister sur l'approvisionnement d'échantillons ainsi que l'amélioration du produit fini – ceci jusqu'à l'installation et le lancement sur site.
gestion commerciale et relation clientèle – Assister les clients, et les aider sur toutes les demandes quotidiennes, tout en gérant le pipeline de projets en cours – afin de garantir un niveau de service élevé.
planification et prévisions de vente – Axé sur le résultat, utilisation d'outils de reporting / système CRM pour les comptes rendus sur les projets en cours, ainsi que les prévisions de vente.
showroom – Accueil et organisation de rencontres clients et évènements, pour promouvoir et utiliser au mieux l'espace Showroom.
formations et déplacements – Afin de garantir une formation et un développement continus, des participations à des salons professionnels internationaux, réunions en interne, ou des formations peuvent être nécessaires de manière occasionnelle.
vous reporterez au responsable des ventes France
Qualifications
Vous avez idéalement au moins cinq ans d'expérience dans le développement commercial sur le réseau de l'Hôtellerie en France, avec un historique de ventes sur des projets hôteliers conséquents. Une expérience antérieure dans la vente de luminaires est préférable, mais pas essentielle.
Vous disposez de très bonnes compétences oratoires de présentation, organisationnelles, de négociation commerciale, et aimez interagir avec les clients – ainsi que les produits, matériaux, et processus de développement de concept sur mesure. Vous savez gérer votre temps, définir vos priorités, et vous adapter à un environnement en perpétuel évolution.
A propos de vous
Vous êtes une personne expérimentée, proactive, qui aime travailler de manière autonome, en interaction avec le reste de ses collaborateurs et clients. Vous souhaitez relever le défi de présenter un nouvelle marque à votre réseau. Vous avez une bonne capacité à effectuer plusieurs tâches à la fois, et êtes stimulé à l'idée de travailler dans un environnement challengeant et exigeant. Vous disposez d'une énergie positive face au challenge, et d'un esprit de service. Vous avez une approche commerciale, centrée autour de la recherche de résultat, et de solutions bénéfiques sur le long terme pour notre réseau de vente, et le développement plus global de notre groupe Nine United. Vous êtes une personne abordable qui sait s'adapter aux demandes et exigences quotidiennes d'un bureau à taille humaine, où la flexibilité et l'entraide sont indispensables.
Pour postuler à cette offre, veuillez télécharger votre CV et votre lettre de motivation avant le 30 Juin 2020. Nous examinons régulièrement les candidatures, et procédons aux entretiens d'embauche de façon continue. Nous vous invitons à contacter Emma Nevoux / emma.nevoux@nineunited.com pour plus d'informations sur cette offre.
NINE UNITED
Nine United est un groupe d'entreprises privées. La famille Nine United a un portfolio d'activités différentes ; Allant de la conception, architecture, production, développement de support de merchandising, ou encore de projets de RSE et de développement durable. Nous développons des entreprises et des marques au sein de notre réseau de bureaux et de Showroom, présent dans le monde entier. Le portefeuille de neuf marques Nine United comprend : & Tradition, Frandsen, Verpan et Stellar Works, et est représenté dans 14 bureaux et Showroom à travers l'Europe.
Pour plus d'informations, visitez : www.nineunited.com, www.stellarworks.com et www.frandsenproject.dk.
Applications have closed.