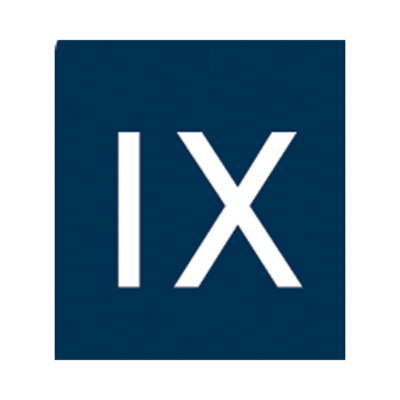 Nine United Germany are hiring a hospitality sales representative to join their office in Berlin or showroom in Düsseldorf.
Wir suchen ab sofort nach einem*r engagierten Vertriebsmitarbeiter*in, der*die uns bei der Entwicklung von Hotel- und Gastgewerbe Projekten unterstützt und unsere Marken Stellar Works und Frandsen vertreibt. Als Hospitality Sales Verantwortliche*r stellst du unser Markenportfolio bei unseren Architekt*innen, Objekthändler*innen, Projektentwickler*innen etc. vor. In enger Zusammenarbeit mit ihnen und unserem Team entwickelst du Sonderlösungen in den Bereichen Hotellerie, möbliertes Wohnen und Gastronomie. Die Pflege und Erweiterung unseres Netzwerkes zu Planer*innen und Entscheidungsträger*innen im Bereich Hospitality gehört ebenso zu deiner Aufgabe, wie auch das Koordinieren der Abläufe von laufenden Projekten. In Deutschland besteht unser Team bislang aus neun Personen und verteilt sich auf die Standorte Berlin, Hamburg, Düsseldorf, Frankfurt und München. Wir suchen Dich für unser Büro im Herzen von Berlin oder alternativ für unseren Showroom in Düsseldorf.
Wir bieten dir
Teil eines engagierten, dynamischen Teams zu sein und gemeinsam mit dem Team unser Hospitality Sales Geschäft in Deutschland ausbauen. Wir sind eine international angesehenes Design Brand, welche vielseitige Tätigkeitsbereiche zu bieten hat. Regelmäßige Reisen zu unseren Firmensitzen nach Dänemark und Amsterdam sowie Zusammenkünfte und Team Events mit internationalen Kolleg*innen sind Teil deiner Arbeit. Wir offerieren dir eine Vollzeitstelle mit Büro/Showroom in Berlin oder in Düsseldorf sowie ein Firmenfahrzeug.
Dein Aufgabenfeld
Pflege und Erweiterung unseres Netzwerkes von Architekt*innen, Objekthändler*innen, Projektentwickler*innen etc. Erstellen von Plänen und Präsentationen die unseren Kunden helfen besser mit unseren Produkten planen zu können
Reger Austausch mit unseren internen Teams aus den Bereichen Design, Engineering, Einkauf, Vertrieb aus den Standorten Amsterdam, Horsens, Shanghai
Unterstützung bei der Planung von maßgeschneiderten Lösungen unserer Möbel und Leuchten Kollektionen
Beratung und Schulung zu unseren Standard Kollektionen, Neuerscheinungen und Bespoke Möglichkeiten
Koordinierung und Terminierung von laufenden Projekten
Gewährleistung eines hohen Maßes an Kundenservice
Verwendung und Pflege unseres CRM (Salesforce)und Reporting Tools , um einen ergebnis- und kundenorientierten Ansatz zu gewährleisten
Aufrechterhaltung und Entwicklung des Umsatzwachstums
Deine Qualifikationen
Du hast Sales-/Vertriebserfahrung idealerweise im Aufbau und Vertreten einer Großhandelsmarke im Möbel Design Markt und damit bestehende Kontakte zu Inneneinrichter*innen und Händler*innen. Du bringst 2-4 Jahre Erfahrung und nachgewiesene Erfolgsbilanz im Projektgeschäft mit Privathotels und Hotelketten mit. Ein ausgeprägtes Zeit Management einschließlich der Fähigkeit, Prioritäten zu setzen und unter Druck zu arbeiten, sind für dich selbstverständlich. Du besitzt einen gültigen Führerschein. Du verfügst über fließende Deutsch- und Englischkenntnisse in Wort und Schrift.
Über dich
Du kannst dich für Möbel Design begeistern und bist ein serviceorientierter Teamplayer, der gerne mit Kolleg*innen und Kund*innen zusammenarbeitet. Deinen täglichen Herausforderungen begegnest du mit Motivation und Eigeninitiative. Du konzentrierst dich darauf, erfolgreiche Lösungen zu finden und innovative Möglichkeiten zu identifizieren. Du erkennst den Wert unserer Produkte und Dienstleistungen an und triffst kaufmännische Entscheidungen mit langfristigem Nutzen für unsere Kund*innen und unser Geschäft. Du kennst die Natur einer Hospitality Sales Rolle, bist vertriebsorientiert und in der Lage, Backoffice Anforderungen und proaktive Aufgaben in Einklang zu bringen. Du arbeitest gerne in einer unprätentiösen Umgebung, in der Flexibilität der Schlüssel ist und sich alle gegenseitig helfen.
Wir freuen uns von dir zu hören.
Wenn dich diese Position anspricht, freuen wir uns auf deine Bewerbung. Bitte bewirb dich sich so schnell wie möglich und bis spätestens 30. Juni 2020. Bei Fragen zur Position kannst Du dich gerne an Maja Gilly unter +49 174 1982049 wenden.
Gehalt: nach Qualifikation und Berufserfahrung
Startdatum: Ab sofort
Über Nine United
Nine United ist ein familiengeführtes Unternehmen und deckt Design, Produktentwicklung und Vertrieb mit Fokus auf Möbel, Leuchten, Accessoires und Textilien für Projektbereiche und Privathaushalte ab. Die Marken Stellar Works und Frandsen gehören Nine United an, mit 14 Büros und Showrooms in Europa. Weitere Informationen findest du auf www.nineunited.com sowie www.stellarworks.com und www.frandsenproject.dk.
Applications have closed.