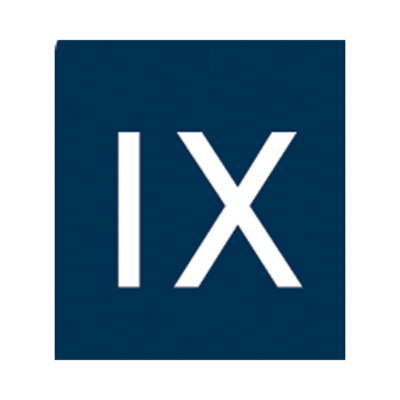 Nine United is seeking a hospitality sales representative to join its team in Berlin or Düsseldorf, Germany.
Verstärke unser NINE UNITED Team in Berlin oder Düsseldorf!
NINE UNITED ist ein familiengeführtes Unternehmen und steht für die Brands &Tradition, Stellar Works, Verpan und Frandsen.
WIR BIETEN DIR
den Zugang  zu einer weltweit agierenden Design Brand Gruppe
das Arbeiten mit international angesehenen Brands und die Herausforderung neue Brands auf dem Markt zu etablieren
regelmäßige Reisen zu unseren Showrooms u.a. nach Kopenhagen, Amsterdam, London, Paris
die Möglichkeit, dein Netzwerk mit vielen interessanten Persönlichkeiten zu erweitern
abwechslungsreiche Tätigkeiten, im Office als auch auf Reisen
die Zusammenarbeit mit ganz tollen Kollegen
DEINE QUALIFIKATIONEN
Wir freuen uns wenn du Erfahrungen hast in folgenden Bereichen
Vertrieb, idealerweise in Aufbau und Führung einer Großhandelsmarke aus dem Bereich Möbel/Interior Design, aber auch anderen Branchen
Architektur, Lichtplanung, Produkt Design etc., was dir einen schnellen Zugang zu unserer kreativen Branche verschafft
Projektmanagement, wodurch du gute Kontakte im Bereich Hotellerie und Gastronomie hast
Auf jeden Fall
verfügst du über sehr gute Deutsch und Englisch Kenntnisse
besitzt du einen gültigen PKW Führerschein
ÜBER DICH
Möbel und Interior Design begeistern dich.
Du bist kontaktfreudig.
Du bist organisiert.
Du bist ein Teamplayer.
Du bist hilfsbereit.
Du bist gesellig.
Du bist reisefreudig.
Du kannst selbständig arbeiten.
Du magst Herausforderungen.
DEIN AUFGABENFELD
Pflege und Erweiterung unseres Netzwerkes von Architekt*innen, Objekthändler*innen, Projektentwickler*innen etc.
Erstellen von Präsentationen die unseren Kunden helfen, besser mit unseren Produkten planen zu können
Reger Austausch mit unseren internen Teams aus den Bereichen Design, Engineering, Einkauf, Vertrieb aus den Standorten Amsterdam, Horsens, Shanghai
Unterstützung bei der Planung von maßgeschneiderten Lösungen unserer Möbel und Leuchten Kollektionen
Beratung und Schulung zu unseren Standard Kollektionen, Neuerscheinungen und Bespoke Möglichkeiten
Koordinierung und Terminierung von laufenden Projekten
Gewährleistung eines hohen Maßes an Kundenservice
Verwendung und Pflege unseres CRM und Reporting Tools (Salesforce), um einen ergebnis- und kundenorientierten Ansatz zu gewährleisten
Aufrechterhaltung und Entwicklung des Umsatzwachstums
WIR FREUEN UNS VON DIR ZU HÖREN
Wenn dich diese Position anspricht, freuen wir uns auf deine Bewerbung. Bitte bewirb dich sich bis spätestens 31. Juli 2020 über unser HR Portal. Bei Fragen zur Position kannst Du dich gerne an Maja Gilly per Mail an maja.gilly@nineunited.com wenden.
Startdatum: Ab sofort
Weitere Informationen findest du unter www.nineunited.com, www.stellarworks.com, www.&tradition.com, www.verpan.com und www.frandsen.com.
Applications have closed.