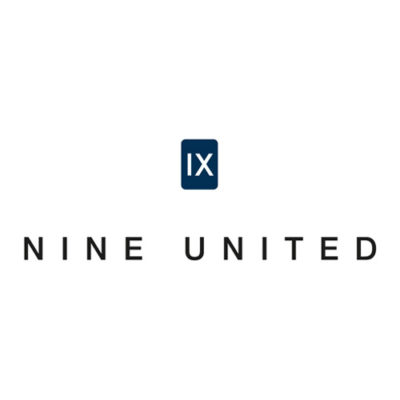 Nine United has an opening for a sales support to join its team in London.
Nine United (&Tradition, Frandsen, Verpan, Stellar Works)
Sales support, London
Nine United is looking for a dedicated sales support to help manage its growing portfolio of brands currently &Tradition, Stellar Works and Frandsen, which includes Verpan. The role will provide a support function to contract dealers, hospitality clients, wholesale and online accounts. We are currently in a period of development and growth so we are looking for a person who can hit the ground running and approach each day with a positive 'can-do' attitude. The position is to be filled immediately and the role is permanent and full time.
Duties and responsibilities
Client relationships
Build and maintain strong relationships with contract dealers, hospitality clients, wholesale and online accounts. We would like to be the supplier they receive the best service from, and the sales support role ensures we fulfil a high standard at all times.
Customer service
Taking care of daily requirements in terms of general information, lead times, order status and working closely with our colleagues in relevant departments (sales, customer service, logistics) to ensure a high level of service and cooperation is maintained and developed.
Administration
Arranging sample loans with architects and project clients, as well as managing the sample and material inventory at the showroom in London.
For large scale project opportunities, the role will entail working with the sales manager preparing presentations and proposals. Executing large-scale projects can involve a greater degree of project management.
Showroom activity
Welcoming and hosting clients at the showroom as well as supporting sales meetings run by the sales manager. Preparing lunch and learns, breakfast presentations and evening events at the showroom.
Database management
Utilising our CRM system to keep our contact lists up-to-date for targeted mailouts of product and event promotion. Updating and managing the UK project portfolio in close cooperation with sales colleagues to ensure project opportunities are strategically managed and followed up on, and forecasting can be monitored and proactively pursued within the UK sales team.
Training and travel
Training and participation at international sales events may be required from time to time.
Reporting to: UK sales manager
About you
You have an open-minded, pleasant and communicative personality with a good eye for details and the ability to multitask under pressure and to deadlines.
You're a proactive individual who likes to work independently and is committed to the daily tasks that need solving. Good proficiency in Microsoft Office and exceptional level of spoken and written English are fundamental for the role.
You're approachable, friendly, helpful and well presented with excellent telephone manners and enjoy interacting with clients. Previous experience in selling furniture and lighting with an understanding of the interior design industry is preferred but not essential.
We look forward to hearing from you
We look forward to hearing from you. If you have any questions about the position, you are more than welcome to contact Amy Fisher. Please submit your CV and cover letter using the 'apply' link below.
We evaluate applications and conduct interviews on an ongoing basis.
Application deadline 13 March 2020.
About Nine United
Nine United is a privately held family of companies.
The history of Nine United began in 1975 in a small town called Ringkoebing on the western coast of Jutland with the foundation of Danish clothing company, Bestseller. As Bestseller grew, new areas were explored and new business opportunities took shape. The Nine United family began to form.
The Nine United family covers a range of different areas; design, architecture, retail display fixtures, CSR and sustainable development projects.
We develop businesses and brands within our network of global offices and showrooms, covering design, development supply chain and distribution with a focus on furniture, lighting and homeware for commercial and residential use. The family values which run through Nine United are an important part of our history and spirit. We seek and develop talent, business-minded and creative, to achieve our ideas and grow together. In our everyday work, we aim to dream big and act humble. This is reflected in our approach to every new project.
In our Nine United Europe offices, 2020 will see a further focus on the development of &Tradition, and the integration of the recently acquired Frandsen Group including Verpan. We are also working on a collaboration with hospitality and bespoke furniture company Stellar Works. Additionally Nine United Europe will work on the creation of a new brand as well as offering bespoke furniture and lighting for projects and white label furniture and lighting for retailers.
Applications have closed.