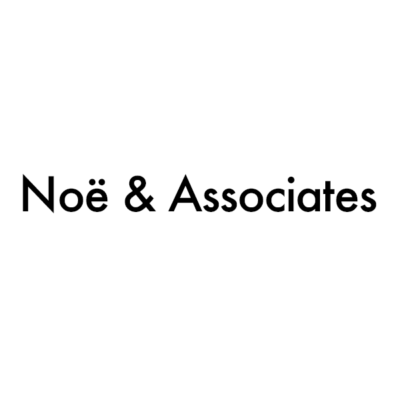 Noë & Associates is recruiting a creative film editor to join its growing content team in London.
About us
Noë and Associates is a branding and design consultancy delivering creative solutions across strategy, content and production for a variety of clients, with a focus on premium brands, architecture, design and the built environment.
We are entrepreneurial in spirit and favor simplicity, clarity of message, intelligence and sensitivity. We deliver measurable results with a passion for detail and authenticity. Noë & Associates works from our offices in London and New York, the London office is located in the heart of Fitzrovia at Mortimer House on Mortimer Street.
The role
We are looking for someone who is extremely creative and multi-skilled with an acute eye for visual and narrative storytelling to help drive our film content across multiple platforms. Applicants must have a strong understanding in the craft of storytelling, enabled by technical knowledge to ensure all films are delivered to a high standard. They will work alongside our creative and production teams to ensure our post-production process runs smoothly across all film-related projects, including the running of our in-house edit suite and media storage infrastructure.
As part of a growing team, applicants will need to be comfortable stepping outside their comfort zone, assisting senior team members when required, have confidence in their creative decisions and be willing to go the extra mile.
Responsibilities:
ensure all outgoing work is flawless and of a high standard prior to client delivery
attention to detail across multiple film edits
ensure style, tone and quality of content is of a high standard
think beyond the initial edit – question how edits look/feel across multiple platforms
clear reporting on the progress of projects to relevant management teams
maintain an enthusiastic attitude and outlook throughout the creative process
assisting production in monitoring and managing film equipment
Capabilities:
min. three to five years of relevant experience
experience in an offline edit house or post facility
strong technical knowledge and understanding of film making process
well-organised and proactive planner
proficiency and understanding of Adobe Premiere
knowledge of DaVinci, Avid Technology and After Effects is preferred but not essential
competent in articulating ideas and interpreting feedback
comfortable working alongside senior team members to help manage post-production workflows
strong sensibility to narrative storytelling
acute eye in footage selection and visual storytelling
highly self-motivated problem solver
strong written and verbal communication skills
excellent interpersonal skills and an enthusiastic and personable team player
Desirable qualities:
strong interest in architecture, placemaking and design
knowledge of latest trends and developments in film and culture
flexible to travel for film shoots if/when required
proactive not reactive
sincere, open and honest in your behaviour and dealings with others
receptive to direction/constructive criticism
highly enthusiastic and dedicated to your craft
Salary: Undisclosed
Applications have closed.