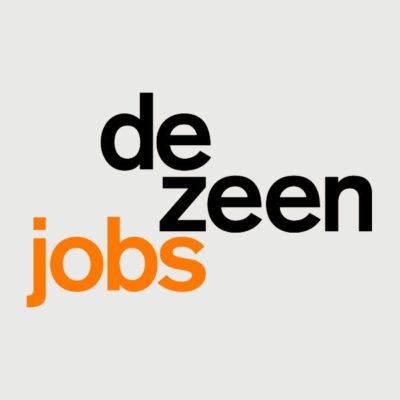 Notpla is seeking a communications design lead to join its team in London.
At Notpla, we are on a mission to make packaging disappear. We are an innovative, ideas- and action-oriented start up that was founded on the belief that nature knows best. We develop and manufacture naturally biodegradable packaging solutions, made from seaweed and plants. We are currently looking for a communications design lead to join our design team. In this role you will lead all of our brand design activities and work alongside our marketing team to communicate the Notpla brand to the world.
At Notpla, we truly believe in what we are trying to achieve and we believe in our employees' ability to help us achieve our goals. Because of this, anybody joining Notpla will be given the opportunity to develop and grow, you won't be micromanaged, we want you to take responsibility for your domain. Our common goal has created a fantastic business culture where everyone takes care. We know that we work better together and this is reflected in our environment and working policies. As well as exciting roles and a great working environment, Notpla also offers competitive salaries, the potential for EMI Share Options, a zero carbon pension scheme, discounts with local businesses and subsidised social activities. We also offer a flexible working policy that allows you to work to your own flow. We are a social business with multiple clubs and events every week, and are proud of how our diverse workplace has created a community all pushing together in the pursuit of making packaging disappear.
As we grow we are looking to expand our marketing and communications team. This will be a cross functional role in which you will work closely with our design director and marketing and communications group to define, standardise and then execute our branding and communications strategy. The team are currently a mix of creatives and marketing professionals who have blended together to create our brand. The team is incredibly dynamic working across a number of projects and products, whilst also thinking about how to present these to the outside world. You would be joining  a group that is given creative licence to explore their ideas and push forward in the direction they believe to be best for the business. We are looking for someone not only to become a part of this team but to coordinate it and develop it into its next stage as we truly define our brand identity.
The ideal candidate will come from an agency or similarly creative environment with experience in B2B and B2C Brands. With ideally around three years of experience in art direction that includes brands with physical products. To succeed in this role you will need to have a strong eye for design excellence, ingenious approach and be able to couple this with excellent project management skills. The way you communicate is also incredibly important to us, this is a role in which you will work with a number of different departments and being able to communicate effectively with all of them is key. Above anything we are looking for a creative who wants to see through projects from start to finish, who wants to join us as we try to make packaging disappear.
This role will be a multifaceted position; you will be responsible for ensuring a high standard and coherence across all visuals, in a way that aligns clearly with our marketing and creative objectives. You will coordinate external agencies and creatives, briefing them on what makes the Notpla brand and how they should translate that into imagery and language that communicates what it is we are trying to tell the world. As well as this you will also be responsible for the below in your day to day:
identify needs for internal and external artwork with the team and create, coordinate and execute relevant briefs
lead and organise a small team of creatives
uncover innovative, clever and impactful ways to get Notpla's messaging and brand across
oversee all outgoing artwork such as presentations, pitches, social media, web, POS and catalogues, ensuring a high standard throughout
unlock emerging media formats and continuously develop the creative identity of Notpla
produce style guides, mood boards, sketches, roughs and storyboards to visualise ideas
hands-on execution of creative briefs from concept to delivery within given time frames
If the above sounds like something you can see yourself doing, then please apply and someone from our recruitment team will be in touch.
Notpla Limited takes inclusion and diversity seriously. It is important for us that we live by our values and our policies outline how – We take care and We work better together.
Notpla is committed to encouraging equality, diversity and inclusion among our workforce, and eliminating unlawful discrimination.
£50,000 - £74,999
Applications have closed.