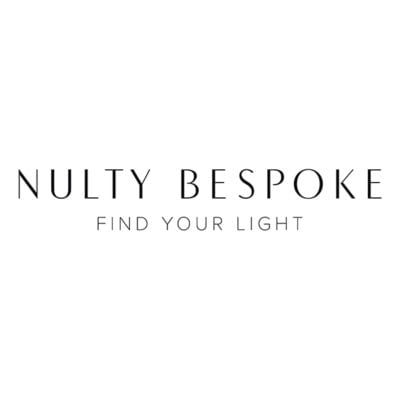 Nulty Bespoke is looking for a technical product engineer/designer to join its team in London.
There is an opportunity for a technical product designer to assist the creative design team at Nulty Bespoke in Waterloo, London, UK.
Nulty Bespoke is a creator of sculptural lighting installations and one-off luminaires for high-end hospitality, commercial and residential spaces. Combining craftsmanship with lighting design, the company launched in 2016 and is looking to expand its team.
At Nulty Bespoke, every luminaire we design is different and every project has its own set of criteria, whether it's an original concept or a customised order.
We use only the finest materials when handcrafting lighting pieces. We partner with highly-skilled manufacturers and artisans within the UK who are the best in their field, and together we have uncompromising attention to detail and continuously strive for excellence.
From inception to creation, our process ensures exceptional quality, superior craftsmanship and innovative engineering. We oversee all aspects of design, production and installation – working collaboratively to produce lighting pieces that complement their surroundings beautifully.
Who are we looking for?  
We require a technical product designer to work as part of our creative team, assisting them with the development of CAD drawings and technical engineering, for the production of lighting installations within our London studio.
We are looking for an individual who has: 
a strong passion to research new technologies, processes and techniques within the industry
the ability to interpret and translate hand drawn sketches into accurate and engineered 3D models
the ability to analyse and understand 2D information such as CAD plans, elevations and sections
good electrical knowledge including wiring, electrical diagrams and component specification
knowledge of control systems, however this is not essential
good knowledge of cost-effective manufacturing, production and assembly
processes in relation to budget, whilst not compromising on quality
The skills we are looking for: 
excellent problem-solving and technical ability
a strong eye for detail
an interest in the lighting industry, luxury market and world of 'bespoke'
the ability to communicate and work well in a team under pressure and with tight deadlines
the ability to work on multiple projects and effectively prioritise tasks.
an organised, flexible and conscientious team member
software including the following: Adobe Suite, SolidWorks, KeyShot and
basic knowledge of AutoCAD and SketchUp
Please submit your CV and portfolio using the 'apply' link below, with a covering letter explaining your suitability for the position and salary expectations.
Applications have closed.