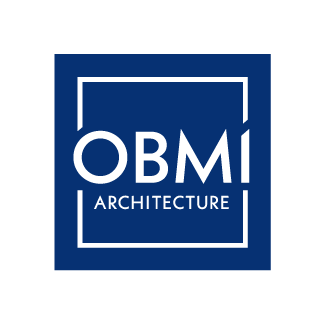 OBMI is recruiting a designer to join its firm in Miami, Florida.
Position summary
Recently licensed architect or non- registered graduate with at least five years of experience; has design management responsibilities for a variety of projects or project teams, client contact, and design delivery responsibilities.
As a designer, you will be expected to provide design, business development and client relationship leadership. You will design high-end hospitality & resort destinations. As a senior member of OBMI, we expect you to become familiarized and to support OBMI's strategic plan and to become an active, contributing member of our Destination Creation Centers of Excellence. OBMI encourages a commitment to excellence, creativity, innovation and building new successful business relationships.
Essential job functions:
lead all phases of the design process including the creation of conceptual designs, design development, space planning, preparing and presenting design drawings, sketches and renderings to represent your ideas to clients
create a variety of exterior and interior architectural 3D modeling & rendering
liaise with clients to define project requirements, establish project work plan and deadlines
ensure that the projects that are assigned to you meet the required budgets and schedule
you will be expected to create persuasive presentations that meet projects' objectives
direct the work of senior designers in your team
develop and mentor junior designers in the development of space planning concepts and program documents. And in focusing on conceptual thinking and quality design implementation
lead coordination of design issues with design specialists & sub-consultants
actively support business development efforts including cooperation with marketing and participation in proposal preparation
responsible for the overall profitability and design quality of the projects
attend weekly scheduling meetings with the office managing director, to report on the status of your projects. You will develop, modify and review production drawings and construction documents, correct and update documents, develop solutions to technical problems
supervise the production of accurate technical and contract documentation and drawings
work with consultants, contractors, fabricators, specification writers, and regulatory agencies to meet overall project objectives
identify opportunities and facilitate introductions of potential clients to members of the firm
attend industry networking events and actively participate in relevant associations. Present OBMI projects in conferences or events
pursue and follow up on leads in the market as directed. Track leads and opportunities as well as relationship engagement
Qualifications and requirements
education: Bachelor of architecture degree
experience: five years of experience in an architectural office with a focus in hospitality design projects
must be able to multi-task, be a team player, possess a can-do attitude, be a self-starter
the job requires proficiency in business software (Word, Excel, PowerPoint, Bluebeam and Outlook)
demonstrated proficiency in Revit, AutoCAD, InDesign, SketchUp, Rhino or other 3D sketch software
strong design, graphic, sketching, illustration & presentation skills
ability to manage a team of designers, drafters & others while creating a positive, collaborative environment
strong presentation and client relations skills
experience with managing budgets and multi-disciplinary teams
knowledge of the design process and building codes
ability to manage variety of project types in various stages of development
ability to communicate design ideas and direction quickly
knowledge of the total project process from concept to delivery
this position may require travel abroad
Please note for U.S. based positions, candidate must be fully authorized to work in the U.S.
To be considered, please submit your CV/Portfolio via our website at: http://bit.ly/OBMIjobs
This position is only available to applicants based in the United States