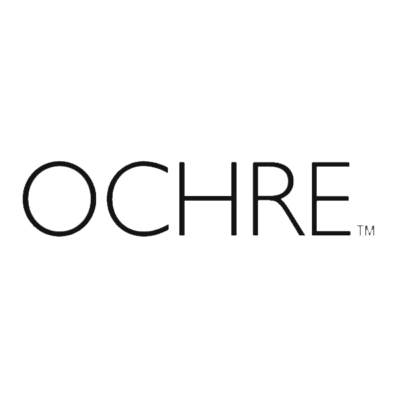 Ochre has an opportunity for a part-time production technician to join its team in London. 
Ochre is a British-based furniture, lighting and accessory design company with trade showrooms in London and New York, with a closely-knit team of approximately 20 at each location. We work closely with reputable interior designers and architects from all over the world and assist in creating warm, luxurious and elegant interiors. All our products are manufactured by craftsmen, and Ochre's calm individuality is expressed through their use of complementary natural materials to make each piece truly unique and timeless.
Due to the continued growth of the business, we are now looking for a production technician who can work within the operational division of the business. This is an ideal opportunity for a graduate to work in a small business, using their initiative and showing a positive attitude in a small but dedicated team.
As well as stock control, production coordination and internal logistics responsibilities, the role is expected to support the Ochre production team in their ongoing manufacturing, operations and business processes.  Flexibility, with strong organisation and prioritisation skills are key, from the receipt of raw materials, their assembly and inventory management through to the wrapping and shipping of finished products to domestic and international clientele.
ensure that all handle orders are assembled, wrapped and dispatched on time, while maintaining consistency in high quality checking and efficiency
work closely with the production coordinator in forecasting stock levels, packaging materials and workload
liaise with sales teams to facilitate the production and dispatch of sample loans; ensure adequate stocks of product colour/finish samples, and ensure timely dispatch of same to clients
acknowledge, log and proactively deal with all handle production client issues
assist the production team with regular stock checks and provide solutions in the reconciliation of stock
assist the warehouse manager with products and components, moving, packing, storing, QC checking and labelling
support the showrooms and production team with showroom maintenance and product wrapping and movement, (both internally and between Ochre locations), and ensure that all inventory has been correctly systemically transferred on Sage200 system
assist in occasional urgent local deliveries of products to clients using the most cost effective means
manage the periodic changeover of products at our showcase in Chelsea Harbour, ensuring smooth operations and coordination with decorators, couriers and electrical services
adhere to all established company procedures and administration requirements
organise, prioritise and manage personal workload and workspace in an efficient and organised manner
follow the policies within the company's employee handbook and perform duties in the best interests of the business at all times
work with all colleagues in a positive spirit of cooperation and teamwork
build lasting relationships with internal and external suppliers
Salary will be based on suitability and relevant experience. Due to the number of applications, only candidates selected for interview will be contacted for telephone interview at the first stage.