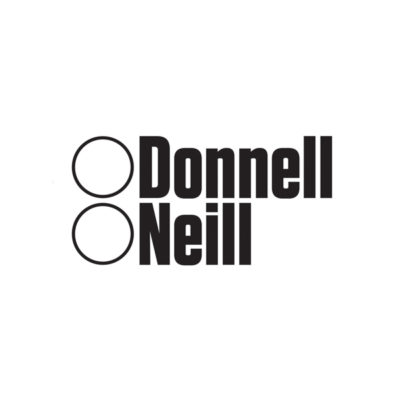 Dublin, Ireland
Middleweight interior architect/interior designer

O'Donnell O'Neill Design is looking for a middleweight interior architect/interior designer to join its office in Dublin.
O'Donnell O'Neill Design are a multi-award winning interior design practice who are responsible for creating many of the most talked about and creative bars, restaurant, hotels and nightclubs throughout the island of Ireland.
This is a great opportunity for a talented and experienced interior designer/interior architect to join our highly creative and dynamic team in our Dun Laoghaire office for animmediatee start.
You will need to be highly creative, a problem solver, have excellent communication skills, be self motivated, hard working, and thrive working as a member of a team.
The ideal candidate will have at least three years experience in hospitality interior design and will work directly as part of a small client/contractor focused team . As a mid-level experienced interior designer you will work directly with a senior interior designer assisting in all aspects of the interior design process and you must be capable of taking direction on a day to day basis on projects.
The ideal candidate will have the following experience and qualifications:
bachelor degree in interior architecture/design
candidates should have a minimum of three years relevant experience in commercial hospitality interior design
a full and working knowledge of current Irish building regulations and demonstrate experience and knowledge of this
have an thorough working understanding of joinery detailing and construction
preparation full working/tender drawing packages including plans, elevations and all relevant technical details for costing and joinery purposes in AutoCAD
have excellent interpersonal communication skills
demonstrate full working proficiency in Auto Cad, Photoshop and SketchUP
capable of preparing hand sketch design ideas and visuals for presentation to client
demonstrate experience of delivering neat and clear design information
demonstrate experience in selecting and preparing bespoke FF&E Schedules for the hospitality interior design industry
taking site surveys
documenting minutes of meetings
full driving licence preferred
fluency in spoken and written English
The general duties of the ideal candidate will include but not be limited to the following: 
the mid-level interior designer will work directly as part of a design team and will report directly to the senior interior designer and the creative directors
be an integral part of all aspects the creative design process
preparation of full working/tender drawing packages
reviewing and commenting on sub contractors design drawings
preparation and documentation of FF&E schedules
regularly communicating by phone and email with clients, suppliers and contractors to ensure the smooth running of the relevant project
maintaining excellent client relationships
ensuring all design proposals are in full compliance with the relevant building regulations
attend site meetings
maintain excellent file management at all times for the projects they will be working on
working closely with the other professional members of the project team such as architects, engineers, project managers, quantity surveyors and contractors
production of 3D visuals and hand sketched visuals for presentation purposes
assisting in the production of professional presentations
assistance in non project specific work as required by the directors
Home