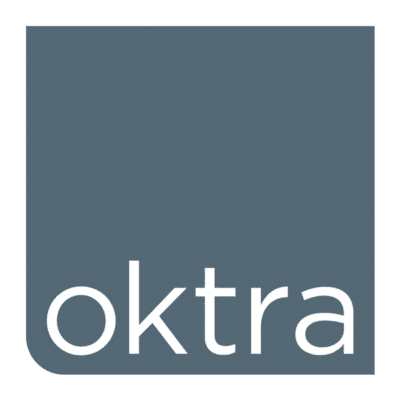 Oktra is looking for a junior graphic designer to join its office in London.
To design the collateral and graphics that support Oktra's identity and workplace designs. As a graphic designer, you will collaborate directly with the business development team, project directors and designers.
Working with the project teams:
the design and production of brochures for RFP responses
presentations for client meetings and pitches
graphic work for existing client – documents can be anything from A4 brochures to large format posters/vinyl
design of manifestation and super graphics as needed by clients
occasional signage and/or icon designs for clients
Working with the marketing team:
design, update and produce marketing communications material. This includes the general brochures, market specific and customised brochures, case studies and other relevant pages and graphic elements for these documents.
production of office collateral and digital presentations
development of infographics and maps
images for website and email marketing campaigns
other ad-hoc design requirements, such as manuals, adverts, invitations, presentations for conferences, photo manipulation, etc.
The graphic designer will also liaise and coordinate with external print vendors, as well as assist with in-house printing/binding deadlines.
Skills/attributes required:
minimum of one-year mixed media and graphics experience
a relevant degree or other higher education qualification
fluent in Adobe Photoshop, InDesign and Illustrator – familiarity with other relevant packages would be a plus
high level of creativity and ability to think outside the box and push boundaries
ability to work well under pressure and meet deadlines, especially on work for pitches and tenders
confidence to work both independently and collaboratively within a team
excellent communication – both written and verbal
To apply please submit your application by clicking the 'apply for this job' link below.
Applications have closed.