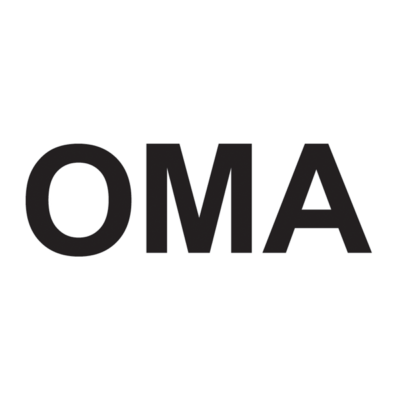 OMA is looking for a BIM support specialist to join its team in Rotterdam, Netherlands.
Role: BIM support specialist
Location: Rotterdam
Job code: 256
Number of openings: 1
Description
OMA is looking for an architect with specialised skills in digital delivery of projects to join the digital design and technology group in Rotterdam. This is a non-project role providing technical support to the studio's architects, supporting their project digital delivery, using design authoring tools (primarily Revit).
The BIM support specialist is a key role within the studio's digital design and technology group supporting all projects through all stages. Responsibilities include technical upskilling and mentoring architects to facilitate their becoming more efficient, productive and familiar with the digital design strategy, technology and workflows.
Excellent communication skills are required. As part of this, the BIM support specialist will integrate into project teams for extended periods as required, lead training sessions, provide regular project progress updates to the head of BIM which will be used to inform standards, processes and staff resourcing.
Responsibilities:
provides technical support to the architects, supporting their digital delivery, using design-authoring tools
resolve technical project issues both whilst embedded into teams and on an ad-hoc basis
maintain model reviews and analysis across all projects, delivered in digital tools
create and develop technical documentation
collaborate with BIM coordinators in setting up each project in BIM
monitors the models for quality and content throughout the project delivery process and at specific project delivery milestones
review new content and maintain Revit content library
monitors and tracks team compliance with OMA BIM standards and guidelines
support interoperability between multiple software applications
participates in firm-wide BIM coordinators workshops
adapt and maintain OMA software standards and templates
work directly with content and computation specialists to supplement resources
engage with live project teams to give software/process training to new and existing users
expand project team delivery and construction knowledge with digital design authoring tools
Qualities and skills:
minimum three years' experience working in an architectural design and project delivery environment
minimum three years' experience working with BIM Level 2 large scale projects with the Autodesk Building Design Suite
strong working knowledge of Revit and Revit family creation
experience in delivering software/process training to new and existing users
self-motivated and capable of autonomous work to drive efficiency throughout the studio; able to demonstrate initiative and a proactive approach to short and long term tasks
able to work on more than one project simultaneously
excellent communication skills (English language is spoken in the studio)
excellent organisation skills and the ability to meet deadlines
resilient to cope with conflicting demands, able to prioritise duties and work effectively under pressure while remaining calm and professional at all times
willing to autonomously and continuously develop new skills beyond their core knowledge
interest in current BIM-related developments, tools and software
architecture degree or equivalent