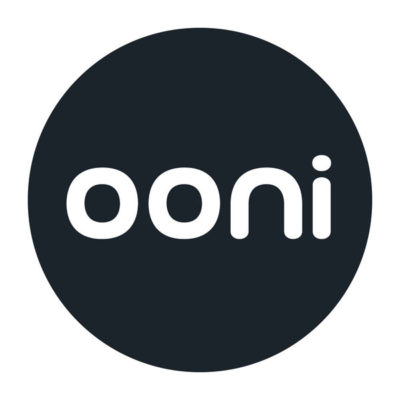 Ooni is looking for a senior product designer in industrial design to join its studio in Broxburn, UK.
Eat pizza, design pizza ovens, eat some more pizza. Rinse. Repeat.
The job:
you are going to create the future of outdoor cooking with the world's most
innovative and popular pizza ovens and accessories. Your product design skill will help us expand the awesome Ooni range from a handful of products to dozens of epic products and product experiences
you'll be instrumental in the product development cycle, from the very first sketch ideas through to mass production – you will shape the future of our products
you'll be reporting to the head of product and will work closely with our in-house engineering and user experience teams. Regular interaction with our growing network of external manufacturing partners means you are very likely to travel
you'll be involved in end-to-end management of multiple projects from concept through to manufacture whilst also contributing to other company-wide creative projects. This includes free rein to creatively explore your wildest (legal and vaguely feasible pizza oven based) fantasies
Who is Ooni:
in 2012 Ooni made the world's first portable pellet pizza oven. It costs £199 and makes amazing pizzas in 60 seconds. Now we're selling all over the world: America, John Lewis, the internet. Everywhere
we're growing really really fast and have no plans to slow down
we've built a lovely new office south of Edinburgh. There's a train station nearby or a car park if you prefer. We have two staff kitchens and a Nintendo
we currently have around 40 staff members in the whole team. That was 24 this time last year and only eight the year before that, we are growing and growing fast
these are our values: passion, rigour, innovation, ambition and kindness. We really do live by them and demand them in everything we do. It isn't just corporate mumbo jumbo to us, we genuinely live by these values
The person we want will have a wide range of skills. Things we are looking for in you include:
What we love:
an aptitude for creative functional problem-solving with a great eye for product aesthetics
a technically-minded focus with the ability to deliver robust technical documentation for mass manufacture
the ability to communicate effectively with the product and engineering teams and to engage with external suppliers and manufacturers both in the UK and internationally
fluency with Solidworks is essential. Adobe creative suite and MS office work packages a big plus
experience in a senior role or lead designer with the ability to manage the design process and inspire the team around you
What we need:
BA industrial or product design
five plus years' of relevant industry experience working in-house or within a consultancy environment – basically a great understanding of product design fundamentals
experience taking products from concept to mass manufacture with a broad
understanding of common manufacturing processes
excellent verbal and visual presentation skills
Benefits:
you get to work here. It rocks
salary – we believe in rewarding people fairly
a free Ooni pizza oven when you start and a 50% discount on any other Ooni
products
£500 tax free each year to spend on your passion – whatever that may be
great pizza every single day if you want it. Seriously. Every. Single. Day
weekly yoga classes
we'll teach you to become a pizza master
pension scheme, cycle to work scheme, childcare vouchers, employee assistance program
a half day off for your birthday
If you need to know more, have a look at our website. Read a bit about our values and products and just have a wee Google.
If you like what you see and you fit the bill, send in:
a short cover letter on why you'd like to join Ooni
PDF portfolio of your most impressive and appropriate work
CV
We really like nice letters – especially ones that are personalised just for us – so please don't forget that bit. By the way, since you've been reading this – we've just made three pizzas. You know you want a slice…
Please submit applications using the 'apply' link below.
Applications have closed.