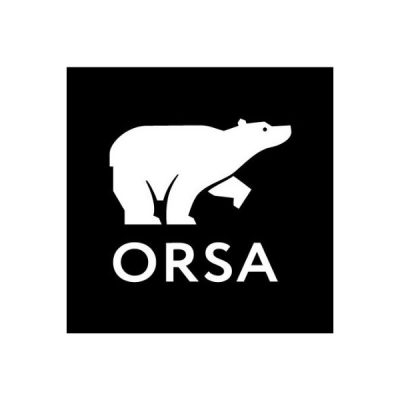 ORSA Projects is hiring a junior health and safety consultant to join its team in London.
As a junior health and safety consultant you would be expected to come into the business with either a background in a construction-related work experience or be a graduate of a construction related higher education course.
You will be introduced into the role gradually and provided appropriate training and mentoring to gain the necessary understanding of the role and the specific legislation applicable.
You initially provide support to members of the team by undertaking task based exercises and shadowing members of the team on site visits, meetings and workshops.
Progress will be evaluated at set intervals where certain milestones are met to enable you to start to run and manage your own projects with ongoing support and mentoring.
You will be gradually responsible for the delivery of a number of small CDM related consultancy commissions both internally and externally. Allocation of commissions will be based on assessment of skills and qualifications.
Once you have completed each milestone in your training you will be expected to manage a number of multiple projects, challenges and situations and be able to interface with a variety of different people, personalities and situations within the business.
Your line manager will be the team executive, whilst working closely with other members of the team both operations and support team.
The role requires a flexible approach as there will be a requirement for regular visits to client offices and LIVE construction sites.
ORSA staff must communicate and treat people with dignity, fairness and respect at all times, whilst promoting a culture of equality, diversity and equal opportunity in their daily working lives.
Requirements:
a background in a construction related work experience or be a graduate of a construction related higher education course
basic understanding of UK Health and Safety Legislation and specifically the CDM Regulations 2015
ability to communicate effectively both verbally and in writing
preferably, completion of NEBOSH Construction or General Certificates
confidence to ask questions to check understanding as both part of the learning process and understanding client requirements
a good working knowledge of and ability to use Microsoft Office and associated software sufficient to do the job. This includes project collaboration tools and Adobe Acrobat
the right to work in the UK
Key responsibilities:
provide support to all members of the team on task based related exercises for LIVE projects during the initial training period
attend training and CPD sessions to enhance knowledge of subject
execution of compliance consultancy or other related roles for the with key activities here defined by ORSA Projects Limited own accredited procedures and or the specific services bound within our appointment and or terms and conditions
on completion of initial training be able to effectively manage the design risk management process and influencing designers to manage out risk during the design stages of a project. This will require the ability to interrogate drawings, attend and contribute to design team meetings, be able to produce and update a project-design risk register. As the individual develops be able to conduct CDM workshops
responsibility to ensure the project covers all necessary legal obligations especially in relation to health and safety and the Construction (Design & Management) Regulations
for projects where the individual is identified as the 'job manager', there is a requirement to ensure any duties or services identified in either individual project appointments or terms appointments are discharged as appropriate, including the necessary documentation to the required standard as part of the delivery
updating of cash flow projection and timely provision of information for the preparation and issuing of invoices and alike
ensuring of completion of timesheets and expenses within allotted time periods
regular attendance at team/regional meetings and training sessions
co-ordination and communication with team executives and directors as and when necessary to facilitate the smooth running of the business
ensure the required standard is met in terms of earnings and income, maximising time and resources effectively and efficiently
managing of QA compliance and any corrective actions for self within reasonable timeframes.co-ordinating responses as appropriate
maintain processes and procedures, ensuring appropriate delivery standards for commissions and client relations are maintained, identifying areas for improvement or corrective actions as necessary
be able and competent to deliver small to medium sized projects in the role of Clients CDM Advisor
Benefits:
paid travel to work
£50 lunch allowance per month
training, development and progression opportunities for all
25 days annual leave plus eight days bank holiday
additional leave between Christmas and New Year
a day off for your birthday
a well-being programme
flexibility to work at home
£25,000 - £29,999
Applications have closed.