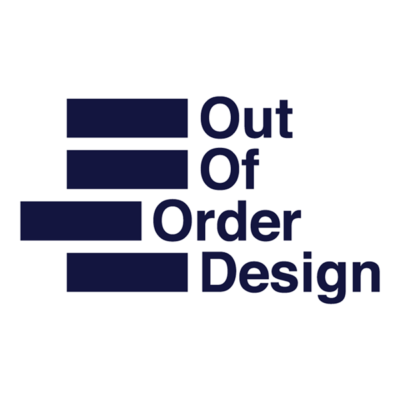 Out Of Order Design is seeking a middleweight carpenter/maker to join its studio in London.
About OOOD
Out Of Order Design is a creative consultancy and fabrication studio based in London, founded in 2017.
We deliver a broad range of work from high-end bespoke van conversions, prefabricated garden studios, client work and our own range of home-work furniture. We are a fast growing company and require skilled carpenters/makers/fabricators to work from our workshop on client projects, with our current design and build team.
The projects we deliver are always different from the last so things are never dull. We are professional and dedicated but don't take ourselves too seriously and we like to have a laugh.
Alongside projects and commissions, we also operate a twelve thousand square foot shared workshop space in Camberwell. Via this, we've brought together an array of industries including metal work, craft, architecture, digital manufacturing, furniture, casting and carpentry.
Reporting to: director
Working hours: freelance/three-five days a week
Description
The middleweight carpenter/maker will be jointly responsible for ensuring the successful delivery of client-based projects. The middleweight carpenter/maker will primarily be involved in the build/production and installation of a broad scope of projects. This may also include design, project management and procurement. The role will involve working closely with the whole team, especially the directors and lead designer.
Responsibilities:
fabricating bespoke elements from technical drawings
ensuring build deadlines are hit
ordering materials, parts, equipment for each job as necessary
proactive input in production systems to streamline building process
training/upskilling junior members of the production team
Essential experience/qualities:
professional standard of building/making
experience working in a team of makers
experience having a significant role on the production of jobs
experience having a significant role in the installation of jobs
comfortable working in a fast-moving environment
experience communicating professionally with clients
experience in machine/equipment maintenance
ability to read CAD models and technical drawings
Nice to have:
metal fabrication experience
graphic design and layout skills
ability to 3D model in Rhino or SketchUp
teaching experience
What we offer you:
a fun, relaxed, supportive working environment
opportunity to help shape the direction of fast growing company
flexible working hours
part of a growing creative community. We manage a 12,000 sqft shared workshop with 17 other creative businesses
Everyone at OOOD shows:
enthusiasm and can-do attitude
excellent organisational and interpersonal skills
collaborative: you must enjoy working within a team and be good at working with others to make great things happen
practical and hands on: you like rolling your sleeves up and getting stuck in.
great at multitasking and good attention to detail
a good understanding of the design and making world
Interested?
If you are interested in working with us please send some examples of your work by clicking the 'apply' button below.
Applications have closed.