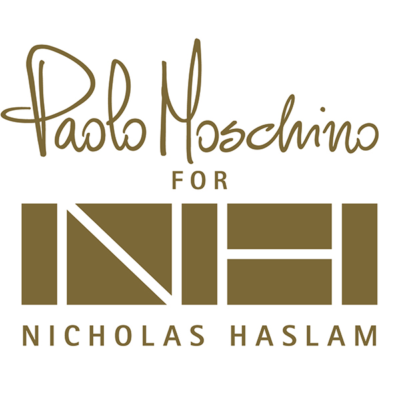 Paolo Moschino for Nicholas Haslam is seeking a purchasing and project assistant to join its team in London.
Purchasing and project assistant  – Paolo Moschino for Nicholas Haslam
Paolo Moschino for Nicholas Haslam is an international interior design and lifestyle company with three showrooms and international distribution within USA of Paolo Moschino Fabrics. We have an opportunity to join the team as a purchasing and project assistant. The candidate will have keen attention to detail, be highly organised and able to prioritise the most important tasks. They must also be an effective communicator who is able to work within many different teams from couriers and warehousing to senior designers and directors. A pro-active attitude is essential. Working closely with the Head of Purchasing and Head of Sales the candidate will have many administrative tasks and will ensure that all product information and specifications are up to date.
Job description
Purchasing and logistics:
placing orders of furniture, lighting, fabrics, custom made items and upholstery with over 100 national and international suppliers that are requested by sales team and design studio overseen and shared with head of purchasing
liaising with suppliers and transporters/forwarding agents to consolidate shipments from international suppliers for import into the UK. Requires in-depth knowledge of supply chain and processes
arranging delivery services for all UK purchase orders – co-ordinating with third party/in-house and courier transporters
liaising with restorers, painters, workshop, electricians, upholsterers and other specialists for finishes and specifications for products and custom items
producing a variety of regular reports; PO requests from sales and designs team (two to three days), stock reports (fabrics and all other stock (weekly), stock-take (bi-annual), third party distributors/logistics costs (monthly)
controlling and maintaining all cost, retail, trade and wholesale prices on retail system (DATAFILE), third party fabric system (VARON), website (with in-house marketing team) and distributor price lists
maintaining and adding all product information and technical details including international codes/fitting requirements/descriptions/dimensions/compositions/prices/SKU to retail system
overseeing deliveries-in of goods into warehouse with warehouse team
stock control of best-selling items and all other stock at warehouse and third-party distribution centre
Other duties:
assistance with installation of certain design projects
creating new product codes and specifications for any antiques that are purchased by the directors on buying trips or at auctions. Liaising with directors for pricing/provenance and imagery. Arranging re-upholstery as required on any upholstered antiques.
together with marketing and sales team, maintaining up-to-date information on all product shown on our website
keeping product and fabric samples library and archives up-to-date including fabric samples
miscellaneous purchasing such as stationery and consumables
To submit your application please click the 'apply' link below.
This position has been filled.