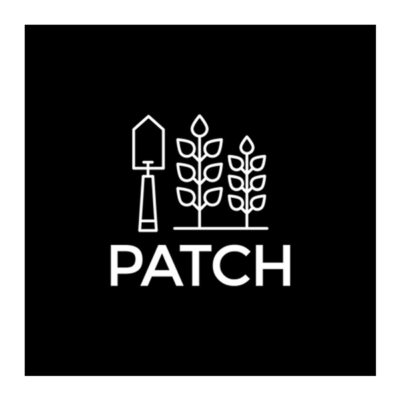 There is an opportunity for a design lead to join Patch in London. 
Design lead
About Patch
Patch helps you discover the best plants for your space, delivers them to your door and helps you look after them.
Having attracted over 25,000 customers with a 9.2/10 rating on Trustpilot and 40,000 plant fans on Instagram, we were recently voted 29th in the Startups.co.uk #Startups100 and raised over £3m in venture funding to scale rapidly across the UK and Western Europe.
Patch is a business that helps bring the joys of living with plants to those who need it most – people in cities.
These are the people who need and want plants but struggle to find a way to get them. If only they could, they would fill their homes with plants that look cool, fill their lungs with naturally purified air and introduce them to the pleasure of creating, designing and growing living things.
As more of us choose to live in big towns and cities, we're leading busy, stressful lives and our need for nature is growing. We believe that by bringing plants into your home or workplace, life can be so much calmer, healthier and more joyful.
But there's a perception that plants are hard work. It's a mission to find places that deliver healthy plants, it's difficult to choose the right plants for your space and it's a pain to look after them. This is not the way it needs to be.
We created Patch to help you choose the right plants for your space, to deliver them with superb service and convenience, and to provide expert advice on how to care for them.
What's the opportunity?
This is an opportunity to shape one of the UK's most exciting and popular new brands as it goes from scrappy startup to household name.
Only a year and a half intro launching the brand online, Patch's content reaches over a million Londoner's each week and has attracted a troupe of 40,000 Instagram followers and 75,000 email subscribers. Check out our Instagram profile and YouTube channel to get a feel for the fresh approach we're taking to the horticultural game. 🌿💃🌵🕺
So far, our honest, fun brand and content has attracted an incredible buzz and proved a hit with a whole new generation of urban gardeners and houseplant parents. Now we need to establish our visual identity and scale our content production process to earn the attention, and inspire, the next 100,000 first time plant parents.
In this role you will own the visual content production process and shape Patch's personality by evolving and establishing our brand identity through the look and feel of the images and videos we produce.
You will have a significant production budget to enable you to combining your own creative work, with input from a wide roster of best in class freelancers. To start, you will be our in-house, hands-on designer, video and image editor. Alongside this, you will also be our producer and creative director for bi-monthly photoshoots.
This is your chance to be at the helm of a new brand looking at a tired industry in a completely new way in order to create a new 'urban gardening' category.
The opportunity has the potential to scale rapidly, building our content production team to support dramatic expansion across the UK and Western Europe over the next 24 months.
What will the job involve?
Art direction of all image, gif and video assets for our paid and organic Facebook and Instagram advertising, email marketing and London wide bus and tube advertising.
Briefing, negotiating, managing best in class freelancers on 'hero' content including short films, illustrations, animations and retouching of photographs.
Being the guardian of our brand identity across the business to ensure everything visual is executed up to world class standards including the website design in conjunction with a specialist UX/UI freelancer.
Play an integral role in the overall direction of Patch's brand and work closely with senior leadership to execute on it.
What experience, skills and traits do I need?
you have three-six years as a professional designer
you have and instinctive grasp for the look and feel, positioning and aesthetic will appeal to our target market
you think like a content editor and come up with cool engaging ideas
you have a deep understanding of the key digital and offline channels (Instagram, Facebook, YouTube, display advertising, billboards, in-store)  and understand how to effectively match the content to the audience's experience
you have experience producing great content on a shoestring, being canny to get the most bang for your buck in working with freelancers and in producing photo and film shoots
you are a pro on a suite of image and film editing tools
you have experience managing creative freelancers and/or as a creative freelancer working for exciting brands
you have marketed your own entrepreneurial project on a shoestring
you have a bias for output over input, for doing over talking
you're positive, tenacious, energetic and love to 'get things done'
while you have an eye for the big picture, you believe that your job is a craft, and so the details are something you like to obsess over, not gloss
What's in it for me?
Patch offers a number of team-wide benefits and perks but if there's something that's important to you that's not on this list, let us know.
an opportunity to bring online one of the world's last remaining offline industries and build a new brand to reshape a stale industry
highly competitive salary
generous plant allowance to bring your own home to life
monthly team outings (recent and upcoming trips include Kew Gardens, Amsterdam, Hampton Court Flower Show)
weekly team breakfasts
coaching/mentoring budget to help you with your development
The Patch Hacienda is a beautiful unique building, just a moment's walk from Battersea Park. As you'd expect, it's full to bursting with plants.
Applications have closed.