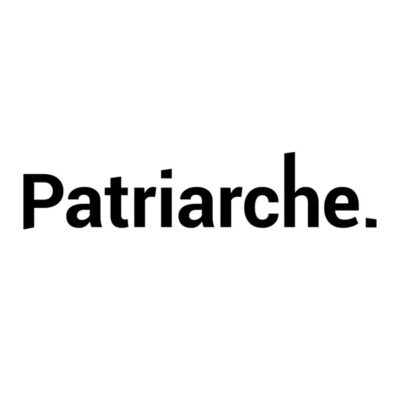 Patriarche is looking for a BIM and design systems manager to join the team in London, UK.
Company description
Patriarche is a multidisciplinary architectural firm focused on innovation with ten offices and more than 600 staff worldwide. The company promotes a form of 'augmented architecture', integrating all the resources necessary for the design, realisation and operation of innovative environments. This model is based on a renewed practice of architecture that favours the emergence of solutions that are increasingly conscious, responsible and long-term. Patriarche seeks to contribute positively to society, with every single project regarded as an opportunity to innovate and respond to the challenges facing people and the planet. Everywhere, for everyone, Patriarche acts to be a company with impact.
BIM and design systems manager (London office)
Patriarche London has an exciting new opportunity for a talented, ambitious and passionate BIM and design systems manager who is looking for a new adventure to support architectural project teams in the implementation and the use of BIM tools and workflows as the central part of each project.
They will be part of the BIM team reporting to the UK operations director as well as the manager within the international team. The BIM team is composed of 13 people (BIM managers and developers) working in different international offices.
The BIM and design systems manager will provide technical support directly to project team members and report to the senior architect leading the project, providing feedback on the team's requirements for training, workflows and content.
The BIM and design systems manager will be responsible for the initial project setup, maintaining project BIM models and associated projects, BIM support documents and performing BIM coordination exercises. They will also be responsible for training project team members, monitoring the performance and quality levels of BIM models and ensuring they satisfy the BIM requirements and standards.
The successful candidate will have the following technical skills:
minimum eight years' relevant experience on a variety of design and construction projects within a UK architecture or main contractor company
project experience at RIBA Stages 2 to 5
excellent knowledge of UK BIM standards
advance knowledge of a variety of BIM tools: Revit, Navisworks, Dynamo; Rhino, Grasshopper; BIMcollab, BIMTrack preferable; Common Data Environment (such as ACC)
knowledge and experience of producing and implementing BIM execution plans
experience in delivering projects to BIM standards with validation and QA processes
experience working across various large-scale, complex architectural projects at different RIBA stages within a BIM project environment
extensive knowledge of multi-discipline coordination
experience in securing and/or operating within an ISO 19650 certified environment
The successful candidate will have the following qualifications and skills:
degree in architecture or architectural technology-based qualification is preferred
buildingSMART professional certification preferable
excellent interpersonal, communication, listening and presentation skills both verbal and written
strong attention to detail
multitasking and problem solving, methodical
initiative and proactive working
strong stakeholder engagement, influencing skills and ability to resolve conflict
enthusiastic and self-initiated
client-focussed, with exceptional relationship management experience
result-orientated individual with proficient reporting skills to both management and clients
knowledge of the French language would be appreciated
Your responsibilities:
prepare the office for ISO 19650 certification
prepare and implement BIM Execution Plans, strategies, protocols and processes at a project level
develop and implement BIM strategies and policies, studio and practice wide
setup of complex project models, including team briefings and inductions
manage the common data environment and facilitate model sharing between parties
undertake complex content creation, in collaboration with other designers
training or upskilling colleagues and delivery partners in specific software programmes such as Revit
support project teams with advice, troubleshooting, mentoring and training
support and audit the project teams and flag non-compliances
carry out clash detection and more general model health checks
identify and help resolve issues that impact scope, programme, quality or other commercial matters
stay up to date with best BIM practices and implement these within your teams
We value our employees as individuals investing in their training and careers. Our company has a strong commitment to diversity, equity and inclusion, and we are committed to creating a respectful and inclusive work environment for all of our employees. We welcome applications from everyone and ensure that individuals are selected, promoted and developed on the basis of their merits and abilities. We recognise that our diverse team of skilled and dedicated people make us a great place to work.
If you are considering your next step and you want to work as part of a global team, please send your CV with examples of your work via the 'apply for job' button below.
All Patriarche offers will be conditional upon the candidate having the right to work in the UK.
Salary: Undisclosed
This position is only available to applicants based in the United Kingdom