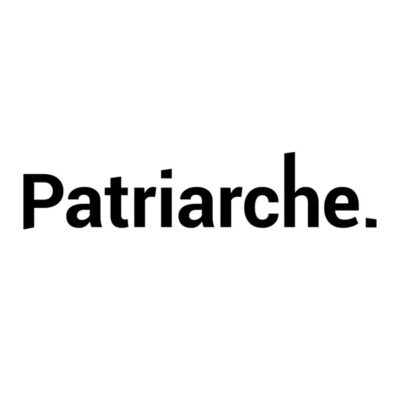 Patriarche is hiring a senior designer to join its team in London.
Patriarche is a multidisciplinary architectural firm focused on innovation with ten offices and more than 600 staff worldwide. The company promotes a form of 'augmented architecture', integrating all the resources necessary for the design, realisation and operation of innovative environments. This model is based on a renewed practice of architecture that favours the emergence of solutions that are increasingly conscious, responsible and long-term. Patriarche seeks to contribute positively to society, with every single project regarded as an opportunity to innovate and respond to the challenges facing people and the planet. Everywhere, for everyone, Patriarche acts to be a company with impact.
Patriarche London has an exciting new opportunity for a talented, passionate and an exceptional senior designer to lead the London office's competitions and projects.
Role overview
The senior designer will lead design initiatives, collaborate extensively with multidisciplinary teams and mentor junior designers, bringing architectural visions to fruition.
Key responsibilities:
As a senior designer at Patriarche, you will:
drive the creation of conceptual, schematic and detailed design proposals using specialised software
lead, coach, motivate, involve others as appropriate to develop and upskill your team of designers through collegiate working, encouraging them to push the boundaries of their own roles
offer guidance to junior team members, cultivating a culture of continuous growth and learning
work closely with architects, interior designers and other stakeholders to ensure cohesive alignment with client objectives and project requirements
share knowledge and work with project teams to satisfactorily deliver projects
drive design excellence through high quality design standards and deliverables for all projects to ensure robustness of solutions
interact with clients, present design concepts, assimilate feedback and ensure their aspirations are met
establish project delivery strategy and work with the team in developing the job plan, quality plan, securing resources, establishing work briefs and budgets
develop and present building concept designs in line with the client's brief and to the client's satisfaction, whether for competitions, proposals or chargeable jobs
deliver excellent service to clients through strong communication, working to understand their needs and expectations and manage them effectively
stay updated on industry advancements, materials and technologies, seamlessly incorporating them into design initiatives
oversee the development of comprehensive design documents and presentations
collaborate with senior leadership to coordinate timelines, budgets and resources to guarantee project milestones are achieved
Required qualifications and skills:
Bachelor's degree in architecture or related discipline
minimum of 15 years post qualification in architectural design with a diverse project portfolio
proficiency in software including Rhino, Grasshopper, Revit and Adobe Creative Suite
exceptional conceptual, graphic and design capabilities, with a focus on innovative, functional and aesthetically pleasing design solutions
experience of successfully leading and managing a team across large-scale mixed-use international projects
a collaborative, flexible and proactive approach to work
Desired skills:
professional ARB/RIBA registered
stellar communication and presentation acumen
excellent project management skills, with the ability to manage multiple projects simultaneously
ability to influence others, good negotiating skills
detail-driven with a pronounced aesthetic appreciation
a team-player disposition and collaborative work ethic
If this sounds like you, an exceptional senior designer with a passion for delivering high-quality projects, we encourage you to apply for this exciting opportunity in our London office. We offer a competitive salary and benefits package, as well as a supportive and inspiring work environment.
We value our employees as individuals investing in their training and careers. Our company has a strong commitment to diversity, equity and inclusion, and we are committed to creating a respectful and inclusive work environment for all of our employees. We welcome application from everyone and ensure that individuals are selected, promoted and developed on the basis of the merits and abilities. We recognise that our diverse team of skilled and dedicated people make us a great place to work.
All Patriarche offers will be conditional upon the candidate having the right to work in the UK.
Please apply via the apply for job button below.
Salary: Undisclosed
Applications have closed.