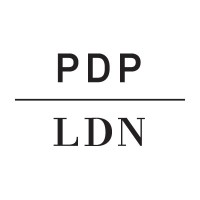 PDP is seeking a document controller to join its team in London.
The role involves:
Working on one of the most prestigious building projects in London within a large project team
Responsible for the project information management and document control systems, including managing quantities of incoming and outgoing information, and ensuring efficient recording of information on the company server
Issuing drawings electronically through document control systems, including the preparation of issue sheets
Point of contact between the studio based team and site management team.
Liaising with client and contractors over document deadlines
Quality control of all written communications/ information for the project team (letters, minutes, e-mails etc.)
Keeping regular team calendars up-to-date
General administrative duties including photocopying, scanning, filing, archiving, binding and outgoing post
Taking messages, arranging meetings, diary management and all issues relevant to the smooth running of the studio and projects based within the studio
Helping out as part of the wider administrative team as and when required, including reception cover, overflow calls and holiday cover for other studios
Skills, knowledge and expertise:
Proven experience in a similar role, coordinating a busy work schedule.
Good working knowledge of Microsoft packages including Word, Excel and Outlook and Adobe InDesign essential
Must have a working knowledge of document control systems
Experience in a construction, architecture or design based studio is desirable
A good administrator with a natural attention to detail and ability to check and correct your own and others work accurately
Ability to work proactively and autonomously in a busy studio
Good at following things through to completion, with consistency
Able to multi-task and remain calm and well organised even when under pressure
A positive and collaborative approach to problem solving
Salary: £25,000 - £29,999
This position has been filled.