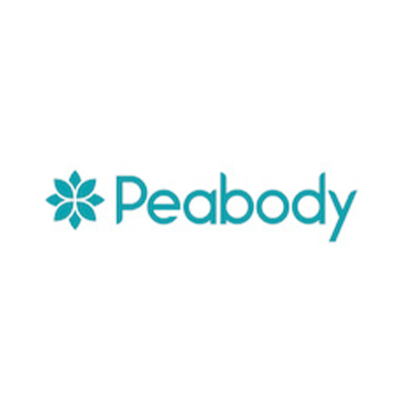 Peabody is seeking an assistant design manager to join its team in London.
What we're looking for:
a recognised qualification as a construction professional with an architecture, engineering or other design discipline background
demonstrable added value on past projects that you have led or contributed to
an appreciation of detail and its influence on overall design quality, and an ability to describe this in terms of time, cost, risk and opportunity to less technical stakeholders
an advocate for the value of, and contribution made by, good design decisions in the deployment of scarce time and money resources, and the ability to proactively and coherently communicate this message within project contexts and with other construction professionals
an ability to collaborate and communicate within a discerning team of highly qualified and motivated professionals and work towards achievement of the organisation's goals and development strategy
an inquisitive and strategic thinker – challenging yourself and your team to find innovative and accurate solutions to complex situations
an ability to provide comprehensible directions and step-by-step guidance to those who need it
If so, this role is perfect for you! Here at Peabody, we have an opportunity for an assistant design manager on a permanent basis at our Westminster Bridge Road office.
A bit about the role
As an assistant design manager, you will assist and support the design management for multiple schemes across Peabody's operating regions from concept to completion as a proactive co-driver to the project lead. You are responsible for balancing, implementing and evolving programme-related work to optimise successful ways of delivering great projects – collectively prioritising safe, sustainable, inclusive, desirable and viable new homes for Peabody's customers. Some of the key results for the role include:
upholding Peabody's ethos of quality, longevity and customer-centric developments whilst achieving excellent design quality and managing risks in the design, planning, tendering, procurement, contract formation and change control of schemes and projects
adding value at key project and programme touchpoints, continually improving performance and fostering a culture of ambition and meaningful work in line with Peabody's vision and values
providing design assistance to the emerging project/design briefs, ensuring the adherence to design standards, procedures and project cost plans are met in addition to capitalising on great, unique project opportunities
utilising and obtaining empirical feedback and data to form and communicate consistent Peabody stances on successful/unsuccessful design processes and outcomes
assisting in providing direction for the project lead and broader team in appointing and managing external professional consultants and suppliers
monitoring performance and scopes of service, ensuring successful project delivery as well as informing our evolving generic standards and procedures, with focus on consultant frameworks, scopes of service, appointment processes and briefing templates
conducting areas of study and analysis to qualify new Peabody preferences and stances as well as benchmarking existing ones, supporting the evolution and innovation of generic standards and procedures to align with industry best practice and Peabody's business objectives, including the collaboration with other relevant internal business stakeholders
whilst promoting a proactive co-driving approach, assisting in providing derogation judgments on schemes – ensuring that cumulative design derogations do not, on balance, place the overall quality of a scheme in jeopardy – in advance of these being assessed at formal governance forums
conducting design audits and reports to ensure objectives are being benchmarked and maintained as well as progress being communicated appropriately
ensuring all design decisions are suitably documented and any deviations from standards are formally agreed and recorded in a consistent manner
This role requires a minimum of one to two days working in the Westminster Bridge Road office.
A bit about us
160 years after it was established, Peabody is one of the oldest not-for-profit housing associations in the UK. The Peabody Group is responsible for more than 104,000 homes, with around 220,000 residents across London and the home counties. We also have around 20,000 care and support customers.
Our purpose is to help people flourish and we are getting closer to residents by taking a local approach.
We are committed to delivering a responsive and easily accessible repairs service and investing in our existing homes so they are safe and well maintained. Our retrofit projects will make thousands of our homes more energy efficient.
We work with councils and communities to promote economic inclusion, tackle inequality and poverty, and prioritise wellbeing.
Here just a few of the benefits for working at Peabody:
flexible and hybrid working (depending on the role)
up to 30 days' annual holiday plus bank holidays
competitive salaries that are benchmarked regularly against current market rates
two additional paid volunteering days each year
family friendly policies
flexible benefits scheme, including options for healthcare, dental care, critical illness cover, vouchers, technology scheme and access to a discount portal
four life assurance
up to ten per cent pension contribution matched one to one
To apply, please visit our website via this link.
Closing date: 16 October 2023
Salary: £45,000 - £50,000
Applications have closed.