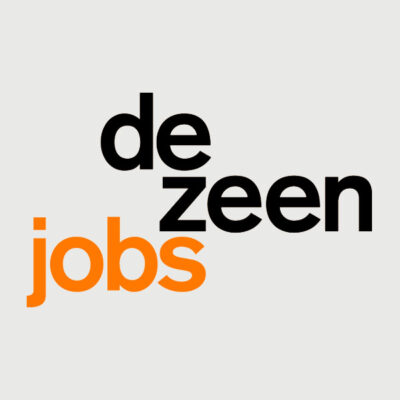 Peabody is hiring an assistant technical manager to join its team in London.
Job Reference: AMLONATM1505
Job Title: assistant technical manager
Location: London, Greater London
Postcode: SE1 7JB
Employment: full time
Type of Employment: permanent
Salary: up to £45,000
Closing Date: 22/05/2023 23:59:00
Peabody has an exciting opportunity to join our team as an Assistant Technical Manager on a full time, permanent basis, based in London and the South East. In return, you will receive a competitive salary of £45,000 per annum dependent on experience.
As our assistant technical manager, you will assist and support the design and technical management where subject matter expertise is required, to implement qualitative priorities across the portfolio of schemes and regions.
Responsibilities as our assistant technical manager:
upholding Peabody's ethos of quality, longevity and customer-centric developments whilst achieving excellent design quality and managing risks in the design, planning, tendering, procurement, contract formation and change control of schemes and projects
adding value at key project and programme touchpoints, continually improve performance and foster a culture of ambition and meaningful work in line with Peabody's vision and values
assisting with subject matter expertise for areas of qualitative focus across all of Peabody's internal design review forums and governance gateways, supporting the creation and presentation of projects' progress and by providing pan-regional stakeholder due diligence across the portfolio
conducting areas of study and analysis to qualify new Peabody preferences and stances as well as benchmarking existing ones, supporting the evolution and innovation of generic standards and procedures to align with industry best practice and Peabody's business objectives, including the collaboration with other relevant internal business stakeholders
researching and interrogating materials, systems and component proposals from external consultants, constructors, suppliers and manufacturers to inform approvals for their suitability for use in projects
taking cognisance and ownership for the implementation of safe, sustainable, inclusive, desirable and viable new home priorities as well as other relevant developing strategic objectives (such as implementing structured information management and evolving modern methods of construction) enabling the successful adoption and delivery of design solutions that are innovative, optimised, highly focused in line with cost benchmarks and the broader regulatory context
What we're looking for in our assistant technical manager:
a recognised qualification as a construction professional with an architecture, engineering, or other design discipline background. The ability to demonstrate added value on past projects that you have led or contributed to
an inquisitive and strategic thinker, challenging yourself and your team to find innovative and accurate solutions to complex situations – with an ability to provide comprehensible directions and step-by-step guidance to those who need it
an appreciation of detail and its influence on overall design quality but will have the ability to describe this in terms of time, cost, risk and opportunity to less technical stakeholders
an advocate for the value of, and contribution made by, good design decisions in the deployment of scarce time and money resources
the ability to proactively and coherently communicate this message within project contexts and with other construction professionals
the ability to collaborate and communicate within a discerning team of highly qualified and motivated professionals and work towards achievement of the organisation's goals and development strategy
Closing Date: 22 Mat 2023, 23:59:00
If you feel you have the skills and experience to become our assistant technical manager, please click 'apply' now.
At Peabody, where possible, we provide flexible working opportunities from day one to our employees, as we recognise the importance of a good work-life balance; and to improve our productivity and performance, we embrace agile working, which means if you are in a desk based role, that will be a hybrid of office and home working. If your role is in a client facing environment, appropriate base location will apply.
Our mission is to help people make the most of their lives and an important part of this is to ensure that our organisation reflects the wider communities we serve. We want to attract recruit and retain a diverse, inclusive and creative workforce to give us the best opportunity to meet the diverse needs of our residents and customers. We actively encourage applications from all groups and communities, as well as from BAME, LGBTQ+ and disabled people.
Salary: £40,000 - £45,000
Applications have closed.