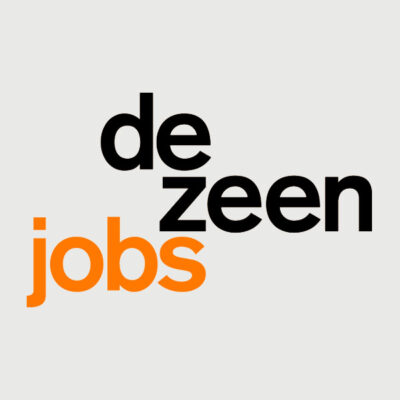 Peabody is seeking a senior design manager to join its team in London.
Job reference: AMLONSDM1505
Job title: senior design manager
Location: London, Greater London
Postcode: SE1 7JB
Employment: full time
Type of employment: permanent
Salary: £70,000+ dependent on experience
Closing date: 22 May 2023, 23:59:00
Peabody has an exciting opportunity for a senior design manager on a full time, permanent basis working across the northern home counties. In return, you will receive a competitive salary of £70,000+ per annum dependent on experience.
As our senior design manager, you will be leading the design responsibility for a portfolio of schemes across Peabody's north counties operating region – from concept to completion as a proactive co-driver to the project lead.
What we're looking for in our senior design manager:
demonstrable experience championing qualitative residential design at a scale that reflects developments across the home counties
a registered or chartered construction professional with an architecture, engineering or other design discipline background and qualification
an advocate for the value of good design decisions in the deployment of scarce time and money resources
the ability to lead and motivate the heads and hearts of a discerning team of highly qualified and motivated professionals
an appreciation of detail and its influence on overall design quality but will have the ability to describe this in terms of time, cost, risk and opportunity to less technical stakeholders
an inquisitive and strategic thinker – challenging yourself and your team to find innovative and accurate solutions to complex situations
Responsibilities as our senior design manager:
upholding Peabody's ethos of quality, longevity and customer-centric developments whilst achieving excellent design quality and managing risks in the design, planning, tendering, procurement, contract formation and change control of schemes and projects
taking ownership and providing direction for the project lead and broader team in appointing and managing external professional consultants and suppliers (monitoring performance and scopes of service) ensuring successful project delivery as well as informing our evolving generic standards and procedures, with focus on consultant frameworks, scopes of service, appointment processes and briefing templates
providing design direction to the emerging project/design briefs, ensuring the adherence to design standards, procedures and project cost plans are met in addition to capitalising on great, unique project opportunities
utilising and obtaining empirical feedback and data to form and communicate consistent Peabody stances on successful/unsuccessful design processes and outcomes
proactively linking the design development of our schemes with the relevant internal and external stakeholders so that there is a balanced but not onerous approach to consultation and alignment of ambition and intent, managing expectations and providing explanatory context in this regard
overseeing feedback from these key stakeholders relating to scheme success and translating any lessons learned into the generic change control process
leading areas of study and analysis to qualify new Peabody preferences and stances as well as benchmarking existing ones, supporting the evolution and innovation of generic standards and procedures to align with industry best practice and Peabody's business objectives, including the collaboration with other relevant internal business stakeholders
having a leading role in managing and coordinating all of Peabody's internal (project related) design review forums and governance gateways, by ensuring both projects and forums are suitably managed through the process, supporting the creation and presentation of projects' progress.
ensuring stakeholder management and due diligence across the portfolio.
Closing date: 22 May 2023 at 23:59:00
If you feel you have the skills and experience to become our senior design manager, please click 'apply' now.
At Peabody, where possible, we provide flexible working opportunities from day one to our employees, as we recognise the importance of a good work-life balance; to improve our productivity and performance, we embrace agile working, which means if you are in a desk-based role, that will be a hybrid of office and home working. If your role is in a client-facing environment, appropriate base location will apply.
Our mission is to help people make the most of their lives and an important part of this is to ensure that our organisation reflects the wider communities we serve. We want to attract recruit and retain a diverse, inclusive and creative workforce to give us the best opportunity to meet the diverse needs of our residents and customers. We actively encourage applications from all groups and communities, as well as from BAME, LGBTQ+ and disabled people.
Applications have closed.