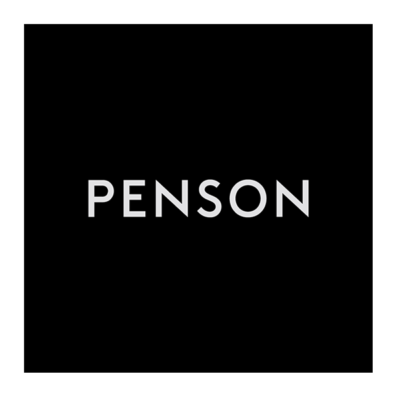 Penson is looking for a 3D visualiser to join its team in London.
Job title: 3D visualiser
Job type: permanent
Sectors: workplace, retail, aviation, residential, hospitality, with new ventures in other sectors
Location: London (SE1) and working from home
Salary: dependant on experience
Required experience: mid-weight (three to five years) or senior (six-plus years)
Globally renowned architects and interior designers PENSON are seeking applications for a full-time talented and driven senior technical coordinator to help deliver highly creative and technical projects for some of the world's most notable brands and personalities.
PENSON is a global award-winning studio who don't conform to the norm. For us, it's what things aren't that matters. We take ideas by the scruff of the neck, shake them up and create something totally different. We are characters of our profession; full of flavour, tongue-in-cheek and we push the boundaries of design and creativity.
Our high-profile international projects span hospitality, workplace, retail, aviation and residential as well as new brand creation. You'll have the opportunity to see your work come to life and be part of some amazing new large-scale projects here at PENSON.
PENSON's people represent the best of the industry's talent and always have a huge amount of creative flair. We need our people to help drive the continued evolution of the PENSON brand while pioneering our famous game-changing design and architecture. If you're like us, you'll have a great eye for detail as well as brand new ideas.
2023 is a busy year at PENSON with planned global rollouts of exciting new brands and projects. We require a highly creative and ambitious 3D visualiser to create more than imaginary design, we need someone who will visualise the future and bring an emotive and psychological approach to everything they create. PENSON are renowned for pushing more than boundaries in interior design and architecture so we need a team player who will bring the best creative ideas along this innovative journey with us. We need someone who will help drive the transformation of the spaces we plan to re-define whilst also pioneering PENSON's famous game-changing visual design.
About the candidate:
studied either architectural or design at university – interest in design and architecture
mid-weight generalist visualiser, minimum experience three years in a studio/senior generalist visualiser, minimum experience six years in a studio
excellent, clean 3D modelling techniques in 3ds Max – software and plugins they should know: 3ds Max and V-Ray, Itoo Forest, V-Ray pattern
proficient skills in Photoshop, Premiere Pro and AutoCAD – additional skills in VR software are a bonus
keep a tidy workflow with the 3D assets for themselves and the rest of the 3D team
will produce visuals from white space drafts to realistic final visuals, animations, panoramas and VR content – curious mind about design, visualising software and hardware
excellent presentation and negotiation skills
experienced in managing client relationships and projects on site
self-motivated with excellent time management and prioritising skills to work accurately under pressure
commercially minded whilst having creative flair and a strong visual sense
creative thinker and practical problem solver with a strong attention to detail
able to work on initiative with a consultative approach
personable with superb communication skills with a high level of spoken and written English
The successful candidate will be working from home as well as based in our cosmopolitan London studio in a highly rewarding environment. You will be working with a very friendly and talented team. We are a non-hierarchical, collaborative, multi-disciplinary practice with the culture of a small business.
Please note that any applications via recruitment consultancies will not be considered.
Please submit applications with a CV and a short but high-quality portfolio via the apply for job button below. Please add in the subject header the position you are applying for. Due to high demand, we may not be able to get back to everyone and for this, we apologise.
Closing date for applications is  the 25 February 2023. Applications are for immediate start.
Salary: Undisclosed
This position has been filled.