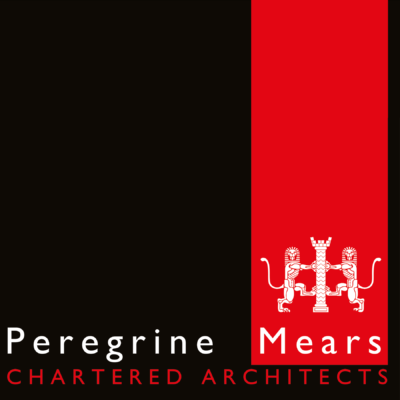 Peregrine Mears Architects is seeking a designer to join its team in Devon, UK.
How would you like to stretch your design skills on a wide variety of projects and locations whilst gaining loads of hands-on experience? Want to be a bigger fish in a small pond, then read on and see if you can make a splash.
A terrific opportunity is available for a talented architectural assistant to join an expanding firm of architects based in beautiful North Devon.
We can offer:
a competitive salary, dependant on experience and ability
a relaxed working environment in a pleasant Grade II-listed studio
flexi-leave, so you can balance work with other commitments
a parking permit, (365 days per year)
33 days annual leave plus time off in-lieu
company pension scheme
in-house CPD, plus support for personal learning and development
regular 'design days' when we all collaborate on design challenges and competitions
a genuine chance for career progression and the prospect of becoming more than just a number
But this is Devon, so you can actually enjoy a challenging and inspiring working day then go for a surf or take the family for a picnic on the beach or the moors after work.
We are a smaller practice but punch way above our weight and regularly win projects outside of the south-west competing successfully against much bigger firms. We believe the personal touch combined with imagination, flexibility and enthusiasm sets us apart.
Our current workload includes large scale projects like, a new eco-holiday park, redeveloping several inland marinas, hotels, a new museum, down to small scale projects like one-off houses by the coast and sensitive additions to historic buildings. So you will never be bored!
We love what we do and are looking for a talented individual to take a hands-on role and be a meaningful part of our team. We're looking for someone with strong contemporary design and presentation skills, particularly at the front end of projects.
Typical tasks will include:
concept design proposals
design opportunities and constraints reports
presentation drawings
3D CAD modelling and visualisations
hand sketches
taking part in design presentations
preparing planning applications, (including written reports)
some technical design
assisting with contract administration duties on-site
working closely with clients to deliver great buildings
This is a great chance for a Part 2 architectural assistant wishing to take a leap forward in his or her career and work towards the Part 3 qualification. We can offer a high level of support to help you with that including study leave and mentoring.
In return we are looking for people who have:
a positive, self-motivated and enthusiastic outlook on life
minimum of two years' relevant work experience in the UK
strong design creativity
the ability to produce freehand illustrations and 3D renders
good CAD skills, (experience of Vectorworks will be an advantage)
good InDesign and Photoshop skills
the ability to manage their own time effectively
a fresh approach to contemporary design
In the first instance, please email your CV and recent examples of your own work in practice, with a covering letter, (describing what you offer and why you'd like to join us) using the 'apply' link below.
Applications have closed.