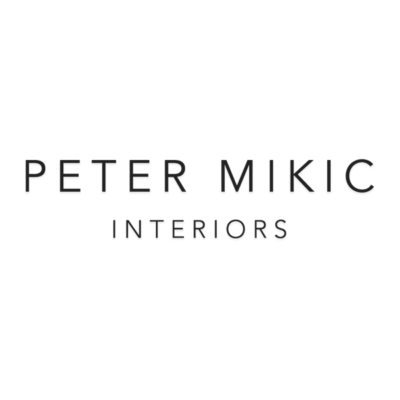 Peter Mikic Interiors is currently seeking a project/operations manager to join its team in London.
With a dedicated team of 28 architects, designers and support staff, our company takes pride in working on a diverse range of projects both locally and internationally.
Due to a period of significant growth and expansion, we are creating this pivotal position to ensure the efficient and successful operation of our studio in the present and future. We are committed to delivering exceptional service and exceeding client expectations.
Key responsibilities:
management of project budgets to ensure financial success
efficient allocation and management of project resources
sales forecasting and utilising data to accurately price new projects
research, development, and implementation of new systems to enhance operational efficiency
collaborating with directors and project teams to determine requirements, establish deadlines, and achieve targets
project programming and scheduling to ensure timely project delivery
acting as a liaison between teams, fostering effective communication and collaboration
oversight of studio requirements, ensuring a smooth workflow and addressing any challenges
invoicing and overall time management responsibilities in collaboration with the senior design team
creation of fee proposals and contracts in conjunction with directors
coordination of project progress meetings
proactive management of potential bottlenecks, engaging in fee negotiations with clients and their representatives as necessary
continual development of the company, identifying areas for improvement and implementing procedures to enhance client service
While we already have established processes in place, a significant aspect of this role involves introducing new initiatives to further enhance our financial practices, staff conditions, and overall business functions. This offers a unique opportunity for the successful candidate to make their mark and shape the position according to their expertise and innovative thinking.
The ideal candidate will have a proven track record of driving positive change in a fast-paced and high-pressure environment, ensuring seamless service delivery. Previous experience in the interior design industry is strongly preferred, as it provides valuable insights into the unique challenges and intricacies of our field.
If you possess the skills and experience required for this role, we invite you to apply. Join our team and contribute to our ongoing success as we strive to exceed client expectations and enhance our operational excellence.
If you believe that your skills, experience, and personality align with this role, we would love to hear from you. Please submit your CV through the "Apply for Job" button
We look forward to receiving your application and the opportunity to discuss your potential contributions to Peter Mikic Interiors.
Salary: Undisclosed
Applications have closed.