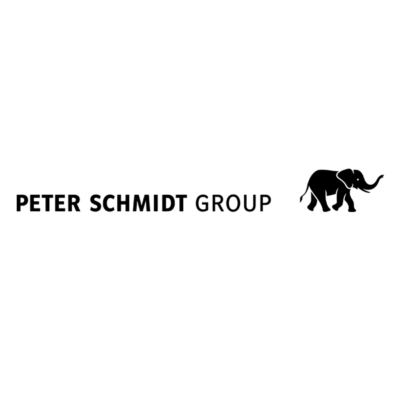 Peter Schmidt Group is looking for a senior project manager or key account manager to join its team in Hamburg, Germany.
Die Peter Schmidt Group ist Deutschlands größte Marken- und Designagentur. Wir sind davon überzeugt, dass in einer immer komplexeren Welt einfache und flexible Lösungen die erfolgreichsten sind – wenn man sie konsequent und mit Blick fürs Detail realisiert. Das machen wir in allen Disziplinen: von der Strategie über das Design bis hin zur weltweiten Implementierung. Das klingt simpel, ist am Markt dennoch einzigartig.
Was Dich erwartet:
Du bist der zentrale Ansprechpartner für unsere Kunden, externen Partner und alle Projektmitglieder aus verschiedenen Disziplinen wie Design, Digital und Strategie
Du planst und koordinierst Projekte im Bereich Marke im Raum: Von der Anfrage über die Angebotserstellung sowie die Verhandlung der Verträge und des Budgets
Du führst das Team durch parallel laufende, anspruchsvolle und umfangreiche Projekte
Du erstellst Kalkulationen und Projektpläne und sorgst damit für den optimalen Projektverlauf zum Thema Kosten, Timing und Ressourceneinsatz
Du stellst sicher, dass Projekte technisch und visuell überzeugend und dabei auch wirtschaftlich erfolgreich sind und übernimmst das Projektcontrolling
Vorbereitung, Koordination und Mitwirkung bei Pitches und New Business Terminen
Was Du mitbringst:
Du hast bereits mehrere Jahre Erfahrung im Projektmanagement in einer Designagentur oder eines Architekturbüros im Bereich Markenkommunikation im Raum
Du weißt, was Branding und Design für ein Unternehmen bedeuten, was die neuesten Trend sind und kannst Deine Kunden dahingehend beraten und führen
Du bist stark in der Präsentation und entwickelst so New Business und bestehende Accounts
Du bist offen und es fällt Dir leicht Vertrauen zu gewinnen und als Partner für unsere Kunden wahrgenommen zu werden
Du bist es gewohnt interdisziplinär und standortübergreifend mit den Bereichen Design, Digital und Strategie zu arbeiten
Du bist sicher in der Kalkulation und Budgetkontrolle und arbeitest gerne mit Zahlen
Du arbeitest sehr strukturiert, detailgenau, selbständig und behältst immer die Projektziele im Auge
Design bedeutet Dir etwas, es ist für Dich mehr als visuell und relevant
Du verfügst über sehr gute deutsche und englische Sprachkenntnisse
Bei der Peter Schmidt Group arbeitest Du täglich für große Marken, die wirklich jeder kennt. Das macht nicht nur Spaß, sondern zugleich auch die besten Kollegen Tag für Tag noch ein bisschen besser. Führungspositionen besetzen wir am liebsten mit den eigenen Leuten. Wir legen Wert auf kollegiale Zusammenarbeit, ehrliche Worte, das gemeinsame Lachen beim Feierabendbier und freuen uns über echte Freundschaften, die bei uns teilweise über Jahrzehnte wachsen.
Du hast noch Fragen? Ruf uns gerne an!
Contact: Ruth von Keutz
Tel: +49 40 441804-0
Applications have closed.