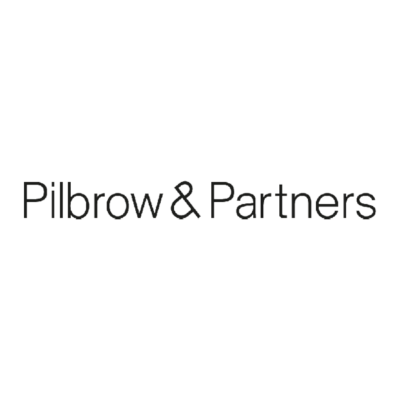 Pilbrow & Partners is seeking a junior environmental design analyst to join its team in London.
Pilbrow & Partners was established in 2013. The partners have over 25 years' experience designing award winning projects in the UK and abroad. We currently have a team of over 50 architects, urban planners, visualisers and BIM specialists working on projects in the UK and abroad from our studio in central London. We place great importance on the craft and quality of our buildings and their contribution to their setting within the urban realm. We are committed to sustainable design and energy efficient practices and evaluate the environmental performance of our buildings from initial concept stages to final design.
We are seeking a highly talented and ambitious junior environmental design analyst with a passion for architecture to join our expanding team on a variety of prestigious commercial, cultural and civic projects. You will be working closely with design teams to assist in the analysis and simulation of iconic buildings with ambitious sustainable targets.
The successful applicant must have the ability to work independently as well as collaboratively. This is an exciting opportunity to become an integral part of a rapidly expanding practice and help define its future successes.
Role and responsibilities:
create high performance buildings by incorporating daylight and sunlight analysis, energy and thermal modelling
develop environmental analysis workflows and metrics and apply parametric simulation tools to optimize building performance
ensure compliance with standards and local codes
present analysis results to internal design teams
support design teams in the use of environmental simulation tools and low carbon solutions and provide performance-based feedback and guidance to team members
Skills and qualities:
high proficiency in using Rhino/Grasshopper, Ladybug Tools
high proficiency in Python or C#
experience in the use of Computational Fluid Dynamics and pedestrian wind comfort
knowledge of building physics, energy modelling, renewable energy systems
passion for architecture and strong design awareness
passion for cutting edge developments in the industry
able to work within structured pipelines to meet project deadlines
demonstrate optimism, enthusiasm, and commitment
able to demonstrate initiative and proactive approach to daily tasks
Desirable:
experience in the use of the following tools: Radiance, Energy Plus, UrbaWind, MicroStation
background in architecture or engineering, with a professional degree from an accredited university
advanced knowledge of smart energy systems and their application to the built environment
familiarity with Revit
familiarity with PowerBI, QGIS
To apply please submit a covering letter, CV and portfolio (max 8Mb) via the 'apply' link below. The closing date for applications is Wednesday 30 June 2021 however we will be reviewing applications before then so please do not hesitate to apply.
Visit our website to learn more about the practice. Pilbrow & Partners is an equal opportunities employer.
Registered Name: Fred Pilbrow and Partners Limited
Company Number: 09900513
Registered in England
VAT Registration No: 239 6735 68
Salary: Undisclosed
Applications have closed.