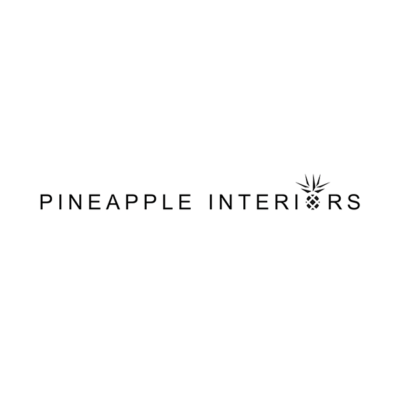 Pineapple Interiors is looking for a mid-weight interior designer to join its team in London.
About us
Pineapple Interiors is a boutique interior design studio based in Pimlico founded in 2015. We have a passion for creating 'laid back luxury' schemes and take pride in avoiding a one size fits all approach to design. Our studio draws upon a myriad of interior styles, from timeless traditional elegance to contemporary design.
What we're looking for:
somebody with a true passion and a great eye for interior design and architecture
somebody who can take responsibility, working independently or as part of a team
a highly organised individual with impeccable attention to detail
a confident and dynamic person who can present and clearly articulate design schemes to our clients as well as liaising with contractors, the wider design team and fabricators/suppliers
The ideal candidate must have:
a degree or equivalent in interior design/interior architecture
at least five years post-graduate experience with a minimum of three years in the luxury residential sector
full proficiency using AutoCAD, Adobe Creative Suite and Microsoft Suite
a strong background in interior design/architecture with a high standard of technical ability and broad knowledge of materiality
a passion for FF&E with vast knowledge of suppliers, product and specialist finishes
experience working on all aspects of projects, through all stages of work, from concept to completion
experience in procurement and managing project timelines is essential
financial understanding of project costs and budget awareness
impeccable and concise communication and presentation skills, verbal and written; you must be fluent in spoken and written English
Role specifics:
demonstrate a flair for creative concept generation and an exceptional eye for scale, balance and colour
demonstrate an ability to push the wider design team, inspire new ideas, bring original concepts to the studio
develop and maintain an excellent working knowledge of suppliers, recent design trends and materials including fabric ranges, furniture, lighting ranges etc across leading suppliers demonstrating a passion and knowledge of art, antiques, furniture, lighting and textiles; you should actively seek out new suppliers and form new trade relationships with potential suppliers
prepare eye catching digital and physical mood boards for the developed design that incorporate targeted inspiration imagery, room visuals and all relevant finishing materials, furnishing options, specifications and samples
display excellent presenting skills when it comes to leading client meetings and explaining the specification/materiality
demonstrate impeccable and concise communication and presentation skills, both verbal and written
strong ability to produce detailed and accurate drawing packages, plans, sections, elevations and details including joinery packages for manufacturers and contractors mindful of manufacturing costs, appropriate materials and hardware selections
undertaking space planning and preparation of layout drawings in order to select appropriate furniture and materials
produce detailed materials lists to accurately record supplier information, quantities required, lead times, etc
demonstrate a financial understanding of project costs and budget awareness with an ability to value engineer schemes accordingly in line with the available client budget. Effectively manage and communicate any changes to the client budget
produce detailed FF&E schedules to include fabric, lighting, ironmongery, decoration, accessories and artwork schedules
produce detailed kitchen and joinery plans; you should display a detailed working knowledge of necessary clearances, internal and general layout to ensure that the kitchen is not only well designed but is also practical for everyday life
produce detailed bathroom plans/elevations; in addition to the design, you should demonstrate excellent working knowledge of appropriate materials to use from a practical perspective
attend site visits meeting with clients, wider design team, suppliers and contractors
manage the project timeline and ensure information and materials are supplied to the main contractor in a timely manner to facilitate the smooth running of the project(s)
demonstrate an ability to work across several projects simultaneously whilst managing your workload and meeting deadlines
Key information:
annual leave: 33 days a year, including bank holidays
hours of work: 9 am to 5.30 pm, Monday to Friday, with one working from home day per week
place of work: 30 Churton Street, London, SW1V 2LP
If interested, please submit your application via the apply for job button below.
Salary: Undisclosed
This position is only available to applicants based in the United Kingdom