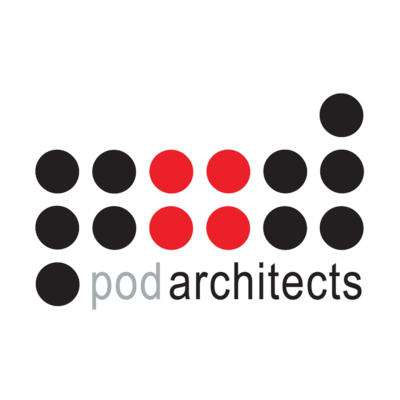 POD Architects is looking for a studio manager to join its team in London.
Contract/type: permanent/full time
Salary: competitive remuneration package
Start Date: as soon as possible
Exciting opportunity to work at POD Architects, an award-winning practice based in the vibrant area of Spitalfields Market, located within short walking distance from both Shoreditch and The City.
The studio is a friendly, warm and supportive environment to work in, with a tight-knit and talented team. We encourage individuality and everybody in the team has an integral role within the practice.
We are currently recruiting for an engaged, confident, diligent and most importantly friendly studio manager to join our team. Your role is key to the practice – you should be comfortable using your own initiative and pro-active in your approach, whilst acting as the main point of contact for clients and visitors. We are looking for a candidate who is keen to secure a long-term position with the opportunity to grow in the company.
Our recruitment process will operate with two interview stages. Please provide your availability, degree certificates, and any reference letters/letters of recommendation.
Degree level education is essential – as is an ambitious team player attitude!
Your duties will include
Business support:
maintenance of cashflow spreadsheet (excel) which predicts 1.5 – 2 financial years ahead – discussed weekly with director, justified monthly as accurate to bank account. Previous experience in this is favoured
maintaining fee files for each client (hard and soft)
invoicing and payments – production and issue of invoices – chasing payments as and when necessary
preparing all documentation for quarterly VAT returns liaising regularly with the accountant
maintaining client relationships and providing account management
building relationships with key contacts of all suppliers. Ensuring quotes from suppliers are reasonable and reducing cost if necessary
diary management – organising meetings in and out of the office
office management – ordering all necessary resources for the office ensuring smooth operation and enjoyable environment for all employees
meeting and greeting of visitors
working with the office building's management agent to resolve any issues that may occur within the building
event management – organising staff outings (exhibitions, galleries etc) and annual office trip. Staff and client social events/ marketing/ networking events
working with external IT support to implement IT strategy. Reporting and resolving any issues with PC or network performance, email management
ensuring accurate and orderly administration systems are in place.
maintaining up to date database and issuing quarterly newsletters.
supporting the marketing team – reviewing website content and company presence across various digital platforms
excellent written and verbal communication
working well under pressure and adhering to deadlines
Personal assistant to director:
travel/hotel/itinerary arrangements for meetings around the UK and abroad if necessary
booking of personal flights and travel arrangements, restaurants and hotels
regularly organising venues for meetings/lunches/dinners
list keeping and prioritising, regular reminders of any un-actioned tasks that require attention
expense management – collating all receipts and reconciling with monthly credit card statements. Calculating any money owed for personal expenditure
maintaining spreadsheet containing the 'target list' of individuals – ensuring regular meetings/lunches/dinners are held and keeping records of feedback and action points from the meetings
Quality:
you will be responsible, in conjunction with the quality manager, for the implementation of the practices' quality management system (ISO 9001) – monthly internal audits, quarterly internal reviews, annual external audit
Human resources:
issuing of job offers and contracts. Leading staff inductions, maintaining staff handbook and policies.
working with the external employment law consultant to implement HR procedures such as disciplinary.
organising annual performance reviews for each employee
tracking and approving annual leave for all employees. Ensuring there is necessary cover at all times to cope with the workload
health and safety/ fire training
organising and implementing CPD training programme all employees (external suppliers provide in office training at least once per month)
Lead management:
you will be responsible for tracking leads as they reach your inbox, distributing these leads among the team, and managing the follow up process to ensure new and exciting opportunities continue to be pursued to the team
Salary and benefits – competitive remuneration package:
salary based on experience
monthly management outings
pension plan
annual office trip!
bonus scheme for new projects
long service award