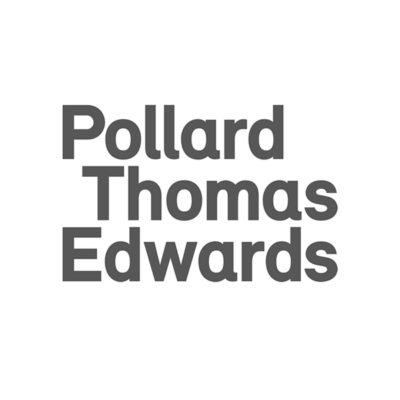 Pollard Thomas Edwards is looking for a BIM architect to join its team in London, UK.
BIM architect
PTE is looking for a talented BIM architect.
You will work with the BIM team and be responsible for supporting our BIM and Revit projects across PTE's five design workshops, whilst ensuring all projects are compliant with our standards, methods and procedures.
This is a vital role within the practice working on a wide range of tasks including day to day project support, maintaining best practice workflows, Revit content creation and staying up to date on the latest in construction and BIM developments. You will be efficient, reliable and methodical, with strong communication skills.
PTE's focus is to design great buildings and places, to deliver excellent services to our clients and to create a stimulating working environment for our people.
Key duties include:
provide day to day support to the BIM and project teams
provide support in dealing with Revit queries and issues and troubleshooting when required
provide mentoring and training
writing Revit newsletters
organising and Writing BEP's (BIM Execution plans)
Revit content creation
project audits and managing internal clash detection reviews
working on Revit projects when required as model manager
researching new technologies and staying up to date on the latest in construction and BIM developments
setting Revit projects and studying the best bespoke strategy for each project
complete Task information delivery plan (TIDP)
upload and download of information models from CDE
check and validate models when received from consultants and before issue
produce Navisworks. NWC, RVT and .IFC files for issue
create and distribute federated model to the team via common data environment
experience of Microsoft office 365 and Teams.
Skill requirements:
advanced Revit skills
advanced modelling skills
Navisworks essential, Dynamo an advantage. Knowledge of Autocad useful
knowledge of UK BIM protocols and standards, ISO 19650-1, ISO 19650-s
understanding of Level 2 BIM workflows, IFC and COBie.
What do we offer:
Competitive Salary
Additional holidays for Christmas
PTE Pension Contribution
Cycle to work scheme
Interest free Season Loan Ticket
Profit Share Scheme
Employee Assistance Programme
Health Cash Plan
Flexible working
Continuous professional development and training
Company Events, free breakfast, Friday drinks and more.
If you wish to apply, please submit your CV to the HR team via the apply for job button below.
www.pollardthomasedwards.co.uk
Salary: Undisclosed
Applications have closed.