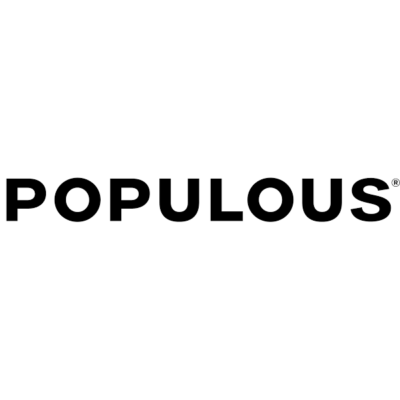 Populous is seeking a 3D design support specialist to join its team in London.
We are looking for a unique person to develop BIM content, assist in design delivery and to support our audiovisual design team. This position requires experience in Revit and proficiency in Adobe Creative Suite with strong technical skills and graphical abilities.
You could come from the engineering, architecture, graphic design, VFX world and be an equally great fit for this role.
You'll have excellent mentorship and guidance, and be involved in the delivery of projects. You shall be working with our boutique audiovisual team, alongside Populous BIM management, in order to develop and implement Revit content, deliver our system designs and produce creative content as part of the design process.
We design technical systems, and produce creative content. We are a design and creative community, and we are as unique as every one of our unique team. We approach each project with the aim of understanding the experience that our client envisions and working tirelessly to achieve this through creative and technical processes.
We believe that our strength is based on everyone's unique contribution, and we strive to fit everyone into their best place in the team whilst actively growing and developing individuals as they explore their talents and interests.
We love working with people who have a shared passion for music, arts, culture, sports, entertainment, and gaming. We work together in our studio in East London, but with flexibility using remote capabilities where it makes sense.
Job responsibilities:
create Revit families and design work processes based upon BIM content briefs in collaboration with Populous BIM manager, project leaders and equipment manufacturers
assist the project leader in the development of documentation for design stage reports and client/design team presentation
develop information content schedules, visual sketches, drawing sheets, 3D models
collaborate with our visual and system designers
develop and promote our reputation for technology related expertise and quality project delivery, including participation in industry events and technical forums
Knowledge/skills/abilities:
in-depth working knowledge of 3D modelling applications including Revit and Rhino
proficiency in Adobe Creative Cloud (Photoshop, InDesign, Illustrator), and MS Office
knowledge of scripting languages such as Autodesk Dynamo desirable but not essential
strong planning sensibilities and ability to think strategically
strong communication, graphical and presentation abilities
ability to work on a collaborative team – we believe that creating exceptional experiences demands an integrated analysis across many disciplines
knowledge of BIM practices, standards and techniques
Experience:
bachelor's degree in design, architecture, engineering or a related discipline preferred
strong written, verbal and graphical communication skills
background in graphic design, VFX, engineering, architecture or industrial design
previous work experience in engineering or architecture is a plus
Training and continuing professional development
Populous aims to attract and develop the best talent and create a supportive environment in which employees can learn and develop. Training is provided to increase technical skills and to address identified professional development needs.
Populous is an equal opportunities employer. Populous employees enjoy a full range of workplace benefits, as well as the opportunity to attend events at several of our London venues, including the O2 Arena, Emirates Stadium and Tottenham Hotspur Stadium.
Applications have closed.