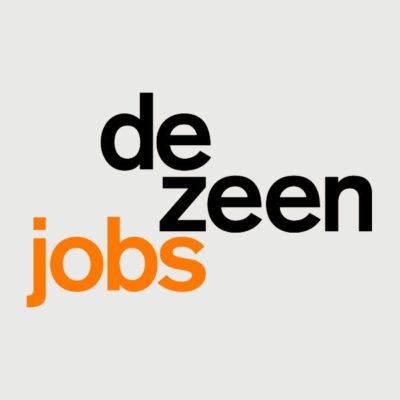 Populous is looking for a business development specialist to join its team in Kansas City, USA.
Business development specialist – Kansas City
Populous is a unique practice with a focus on design experiences.
We design places where people love to be together. This is our singular purpose.
We use the power of design to transform neighborhoods, revitalize cities, build relationships and connect people to being part of something bigger.
Populous is where architects and designers of all kinds create moments bigger than ourselves. We're a globally specialized design firm with local roots in 9 cities across the Americas.
Populous offers the best of both worlds: the resources and impact of the design giants and the tightly-knit atmosphere and growth opportunities of smaller firms.
Why we design
To amplify the joy in shared moments.
How we do it
+ architecture + interior design + event design + landscape design + master planning + urban design + graphic design + product design
What we look for
+ entrepreneurial spirit + down to-earth nature + trendsetting ideas + unyielding passion + adaptability + curiosity + vision + energy + culture enabling
What perks we offer
+ professional on-site development/training programs + on-site gym + summer hours + flexible schedule + paid architect licensure and certifications exams + wedding pay + freaky fridays! + charitable match program + two monthly chair massages + market leading wellness health and welfare benefits
Job description
Populous has been named the number one most Innovative Company in Architecture by Fast Company with our experience in sports architecture.
We look to continue our growth of innovation in markets outside of sports. The growth markets business development specialist will collaborate closely with the practice directors leading the hospitality, product development and branded environments market segments to foster opportunities for business growth by developing and carrying out new strategic plans for Populous in these core segments. The ideal candidate has a background both in design (either architecture or interior design) and effectively selling professional services. They must also have excellent communication skills, both written and verbal and have a track record of building strong client and strategic partner relationships.
Job responsibilities
With a strong understanding of Populous' s business vision and market presence, represent the practice, targeting key organizations and individuals to generate new business opportunities:
develop marketing strategy through research, analysis and trends
establish initial leads and work closely with market leaders to determine the veracity of the opportunity
manage and track a compiled leads list throughout the sales cycle.
provide the first point of contact through email, call, LinkedIn or other forms of outreach
partner with market leads in initial BD meetings.
develop and maintain strong relationships with existing and future potential clients
prepare or assist with an annual market activity report
meet annual personal sales goals as established by management
develop a written sales management plan outlining the strategy to build and manage the sales pipeline and meet established goals
assist in preparing and delivering project proposals
maintain up-to-date knowledge of competitor developments
support the business development initiatives of the Americas' managing director
work towards established performance objectives for the market to include; number of annual visits made; a number of new marketing numbers opened or given to market leaders to open; a number of organizations to be contacted including past and present clients, prospects, leads; the number of days to be spent in business development activities
prepare actual forecasts of prospective new and/or repeat business
develop and maintain a business development prospect file for each client contact
organize and screen leads to produce an efficient procedure for scheduling contacts
monitor all follow-up duties including; follow-up to cold or research calls; follow-up to correspondence; follow-up to presentations of proposals; follow-up after completion of the job
establish continuing contact with new prospects: coordinate contacts between staff and proposed clients
plan travel and business development activities in a cost-effective manner
represent firm at trade shows and conferences
track and ensure client information is in the CRM system database in the order that client information is available to senior management and other group members
understand client guidelines and communicate such to project manager, principal in charge and/or market leader.
evaluate and recommend conference attendance and sponsorship within a budget
Job skills/qualifications/experience:
bachelor's degree or equivalent; or ten years related experience and/or training; or equivalent combination
computer experience a plus; Microsoft Office and CRM system preferred
leadership and managerial skills, including managing their own follow-through
experience consulting and managing vendor and business relationships
demonstrated dynamic presentation skills within casual and structured formats
possess an energetic, positive attitude and the ability to be proactive and resourceful
Populous offers a competitive salary, bonus and benefits packages, including medical, dental and vision coverage, 401k, flexible spending accounts, paid time off and continuing education benefits. Populous is an equal opportunity employer. All qualified applicants will receive consideration for employment without regard to race, religion, color, national origin, sex, age, genetic information, sexual orientation, status as a protected veteran or status as a qualified individual with a disability, or any other characteristic protected by applicable Federal, State or Local law.
no. 1 Most Innovative Company in Architecture by Fast Company
one of the 50 most innovative companies in the world for 2022 by Fast Company
no. 1 AEC firm in the convention and conference facilities sector by BD+C
no. 19 Architecture Firms of 2021 by Architectural Record
no. 20 Interior Design Magazine Hospitality Giants of 2021
no. 22 Interior Design Giants 2022
Find us here
Instagram: @wearepopulous
Twitter: @populous
$75,000 - $99,999
Applications have closed.