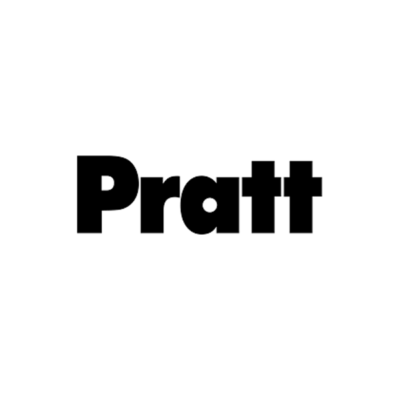 Pratt Institute is seeking an assistant professor to join its industrial design department in the School of Design, New York, USA.
The Industrial Design Department in the School of Design at Pratt Institute invites applications for a full-time tenure track faculty position at the rank of assistant professor to begin Fall 2020. Located on Pratt's historic 25-acre campus in the culturally diverse neighbourhood of Clinton Hill, Brooklyn, the industrial design department is a leading provider of both undergraduate and graduate education in the field.
We seek applicants with a broad vision of the future of the design field and the ability to articulate that vision. Candidates must demonstrate knowledge of design theory and research, embrace systems thinking and the interdisciplinary nature of design and show commitment to sustainability and social innovation. Candidates must be engaged in scholarly and professional work and be willing to participate in collaborative projects with other disciplines within Pratt Institute.
Pratt is an internationally recognised school of architecture, art, design and information science, which draws students from diverse cultural and geographic backgrounds. We are committed to building diversity in our curriculum and among our faculty, students and staff and seek applicants who can contribute to meeting these goals.
The successful candidate will:
teach three to four courses per semester, including design studios and selected support courses at the undergraduate and graduate levels
participate in curriculum development
advise and mentor students
participate in and lead research activities with students and other faculty, both in class and in extra-curricular projects
participate in committee work and other services to the department, school, institute and community
contribute to the intellectual culture of the department
develop and maintain personal, scholarly and professional standing in the design field
perform other related activities as required
Qualifications
Education: MFA, MDes, MID, or equivalent degree in design.
Experience:
demonstrated excellence in teaching with a minimum of three years' experience at the undergraduate and/or graduate level
three-five years of recognised, current professional practice and/or creative scholarship in the design field
excellent oral, written and interpersonal communication skills
demonstrated ability to work with other faculty and students on interdisciplinary/collaborative projects
understanding of design theory and design research, system thinking and sustainability
expertise in a broad range of methodologies, concepts, techniques and technology related to contemporary design practice
Salary and rank are competitive and commensurate with education and experience.
Application instructions
Review of applications to begin January 25, 2020 and continue until the position is filled.
Please submit a CV, a letter of intent that includes a statement of teaching philosophy, a portfolio of 20 examples of professional and student work, a list of names and contact information for three professional references and a statement describing how you have worked to promote diversity, equity and inclusion in your career and how you plan on continuing to do so via our internal application site.
Click here for more information.
Equal employment opportunity statement
We are an equal opportunity employer and do not discriminate in hiring or employment on the basis of race, colour, religion or belief, national or ethnic origin, citizenship, marital or domestic partnership status, sexual orientation, gender identity or expression, age, disability, military or veteran status, or any other characteristic protected by federal, state, or local law. Pratt Institute recognises and values the benefits of a diverse workforce.
Applications have closed.