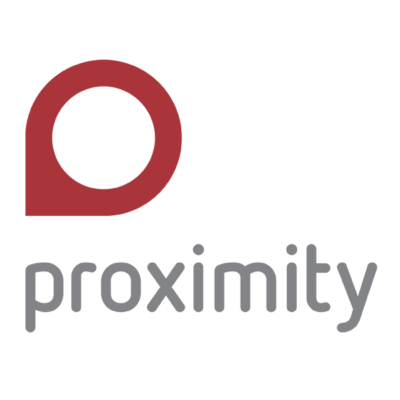 Proximity Designs is looking for a senior service designer to join its firm in Yangon, Myanmar.
Create extraordinary impact in Myanmar's rural communities
We are looking for an exceptional leader motivated to join a leading social business in Myanmar that directly serves farmers. Myanmar's six million plus smallholder farm households produce over 90 percent of the country's food and employ a majority of the country's rural labor force. Yet farmers remain largely underserved by markets and government services, and lack practical farm advisory services, finance and affordable farm technologies to grow their enterprises. This is a unique position for a seasoned service designer who is inspired to transform a key sector and make it more prosperous and sustainable.
Your mission
As a senior service designer with Proximity Labs, you will lead fast-paced design projects that result in services that impact thousands of farm families. You will oversee the process from initial brief to evaluation, shaping financial products, agronomy services and farm technology to create significant income gains and increase in productivity for customers. This is an opportunity to develop effective farm lending and savings approaches and advisory services for new crops, as well as, potentially make high-tech and high-productivity resources accessible via farming-as-a-service models. Your impact will extend far beyond your project work, as you coach and mentor talented local designers.
What you will do
lead multi-disciplinary teams in running service design projects for smallholder farmers, including field research, synthesis, building concepts, prototyping, launch and design review
conduct design research to understand the fast-changing needs of farmers in Myanmar, turning insights about farmer behavior and needs into tangible concepts and service opportunities
design and rapidly test innovative services which are desirable, impactful and financially and operationally viable
work across business units to bring new services successfully to launch and scale
understand and consider the evaluation and measurement of the impact of our offerings on customers, to ensure our services are creating significant income gains
actively contribute to development of the Proximity Labs team by mentoring young talent and guiding them through the design process
represent Proximity Labs to the larger organisation, advising and working closely with management and team leads
champion design principles and values within the wider Proximity Labs organisation
participate in industry events as a representative of Proximity Labs
Requirements:
you have at least two years of work experience managing a range of projects, including designing and implementing services, improvement programs and/or social ventures, preferably in a commercial setting
you have at least one year of experience managing design teams, bringing with you the ability to be a collaborative and inspirational leader in a challenging environment, with the adaptability to motivate multi-disciplinary teams
you are fluent in the service design process – from research and synthesis, ideation, prototyping and strategy to implementation – and comfortable leading teams through it
you are experienced using the tools of service design such as service blueprints, customer experience mapping, personas, etc
you know how to prepare for and conduct regular design reviews with senior management
you are driven by both business outcomes and social impact, as on any given day, you may negotiate commercial opportunities or conduct impact-monitoring work. Business or financial modelling skills are a plus
though prior work experience in the agricultural sector is strongly preferred, you have empathy and a genuine desire to learn about farmers (and visit them in the field!)
excellent written and oral communication skills in English, as you are expected to engage frequently with senior management and business leads
you are a proactive worker and thinker who are comfortable managing uncertainty and changing priorities
About us
Proximity Designs is an award-winning social business in Myanmar. We design and deliver affordable, income-boosting products that complement the entrepreneurial spirit of rural families.
Launched in 2004, we've created Myanmar's largest agricultural services platform; farm technology, agronomy and finance – to help small family farms be profitable. Across our platform, we're now engaging with over 100,000 new customers a year, on top of the 250,000 we've already served. These families see an average of $250 annual income increase as a result – a life-changing amount for those living on less than $3 a day. By using human-centered design, we listen, observe and learn from our customers. From this deep knowledge, we design and bring to market products and services to meet their changing needs.
Benefits:
competitive salary with medical benefits
nearly limitless opportunities for professional growth and career development
talented, forward-thinking colleagues
world-class training opportunities through our Proximity School
chance to build a unique, nationwide operation in a frontier market
amazing office environment with in-house café
potential for international travel to conferences and special events
annual performance bonuses
change lives for the better, doing groundbreaking, unprecedented work in Myanmar
Learn more and apply here
Applications have closed.