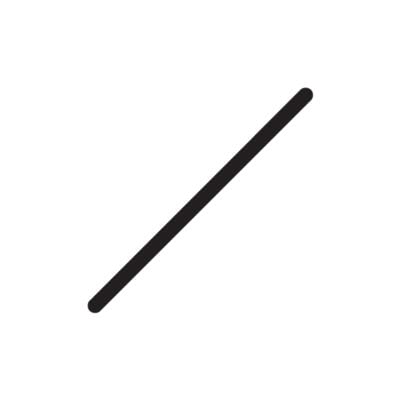 Public Practice is looking for a programme manager to become part of its team in London.
Job title: programme manager (x3)
Term: permanent position
Hour: four-five days per week, with flexible working available
Salary: £35,000-£55,000 pro-rata FTE (based on experience)
Start date: 1 April 2019 (or as soon as possible)
Location: Urban Innovation Centre, 1 Sekforde St, London EC1R 0BE
Your role as a programme manager
Public Practice is looking to appoint three new programme managers to join our team in delivering our placement programme and help expand our recruitment, training and consultancy services. As a programme manager, your role will include being involved in the full the end-to-end experience of the placement programme: from delivering our recruitment service; to supporting the training of our associates; to capturing lessons and knowledge at the end of the placements and sharing it across the wider industry.
Alongside specific individual objectives, all programme managers take shared responsibility for:
Generating applications through communications and advocacy
Programme managers will lead on generating and securing applications from both candidates and local authorities, including developing marketing materials for the programme and building a network of new authority clients and candidates.
Assessing candidates and securing placements
Programme managers will work together to deliver a quality recruitment service, assessing both placement opportunities and candidates through our complex two-stage assessment process and leading to the issuing and securing of placements.
Providing quality customer experience
Programme managers will each provide ongoing support throughout the placements via regular placement check-ins and the gathering of ongoing feedback and impact reporting.
Delivering our learning and development programme
Programme managers will help input and support the delivery of our bespoke industry-leading learning and development offer, developing course content and helping facilitate sessions with associates.
Sharing knowledge and building networks
Programme managers will facilitate the capturing and sharing of knowledge within their own areas of expertise, be it presenting at industry events, manage working groups, facilitating roundtables, or publishing articles.
Person specifications
We are open to applicants with a wide range of skills and backgrounds but are focusing on recruiting team members who bring specific attributes and skills to the team and who will each be leading on key areas of the programme.
Recruitment lead
We are looking to appoint someone who will likely have had previous experience working in recruitment, ideally within the built environment sector. As the recruitment lead you will help direct the rest of the team in recruiting best practices, drive our commitment towards equality, diversity and inclusivity, stay up-to-date with current market pressures and industry challenges, alongside ensuring we maintain high-levels of client satisfaction.
Programme delivery lead
We are looking to appoint someone with a background in programme management and/or service design to lead on the overall coordination and development of our placement programme. You will coordinate the rest of the Public Practice team in ensuring the complex programme is delivered within resource budget, and that the systems and design of the programme continue to evolve reflecting on the needs and feedback of our users.
Professional practice lead
We are looking to appoint someone with previous experience of having worked within or with a local government planning, regeneration or housing departments. You will be an influential advocate for systems change within public planning, helping support authorities define their resourcing needs and working with our public planning network to help share practical knowledge and learning across authorities, disciplines, and the wider industry.
About you
As a programme manager, you will be passionate about the Public Practice mission and motivated by the prospect of becoming involved in a small but influential team working to help change perceptions and experiences of working within local government. You will be comfortable joining an agile and fast-moving team, and open to taking initiative, testing ideas and learning as we grow.
Key common skills and attributes:
committed to working for a mission orientated company
strong organisational skills, with a focus on delivering to high standards
confident networking skills and the ability to forge new relationships
self-starter, resourceful with good initiative
strong communication, be that written and/or verbal
a keen interest in transformation and organisational change
effective teamwork, interpersonal and collaboration skills
Only applicants who have the right to work in the UK or have a valid visa or work permit at the time of application will be considered for this role.
Diversity
Public Practice is committed to being an equal opportunities employer, and we value the diversity of perspectives that people from different backgrounds bring to our work. We positively encourage applications from eligible candidates regardless of age, disability, gender identification, ethnicity, marital status, pregnancy and maternity, race, religion or belief or sexual orientation. If you feel that you have something to offer but are not sure whether you fulfil other aspects of the job description, we would strongly encourage you to contact us to explore the role further and see whether it could be right for you.
Working at Public Practice
Public Practice is a young not-for-profit social enterprise with strong leadership and governance. You will be working with a high-profile board chaired by Jules Pipe, deputy mayor of London. We are based in central London, currently in the Urban Innovation Centre in Clerkenwell, in the heart of London.
We provide a generous 30 days holiday per annum (FTE) exclusive of bank holidays. Public Practice aims to be an inclusive employer and is happy to consider flexible working arrangements. We provide a 4% employer's pension contribution, a healthy staff training budget and a supportive team environment.
How to apply
To apply please send your CV and a covering letter of no more than 500 words setting out who you are, why you want this job, what you can bring to Public Practice via our careers portal. Please note we do not accept applications outside of this system.
The deadline for applications is midday (12pm) on Tuesday 3 March 2020. Interviews will be held week commencing 9 March. It is hoped the successful candidates will be informed by the week commencing March 23 and start in the post any time from the 1 April 2020, subject to notice periods.
Further details
Visit our website for more details about each of the individual roles and more information about who we are and what we do visit our website. For any queries about working for Public Practice please email us.
Applications have closed.