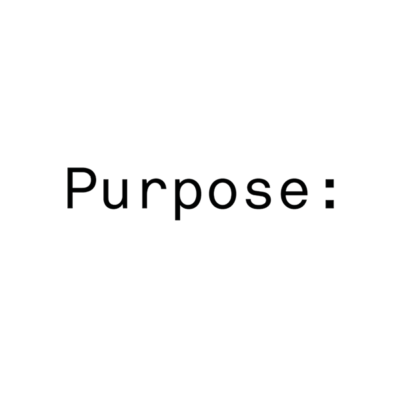 Purpose has an opportunity for a workplace interior designer to join its firm in London.
Purpose is looking for a talented and ambitious interior designer to join us in our journey to repurpose obsolete space across London.
This is an exciting opportunity to join a growing team who seek to breath new life into outdated spaces across London at scale. We transform run-down buildings into thriving hubs of innovation. We listen to the needs of our customers all types of companies, start-ups, charities and makers, and ensure we deliver them space which reflects their values and culture, promotes productivity while also being more affordable than most options out there.
We are now seeking an ambitious designer who can help us to transform these spaces into inspiring productive environments. You will work closely with senior management in helping to define our product offering and different packages available. You will meet the tenant early on, listen to their needs and work closely with our build team to deliver a workplace within budget and on time.
You will have exceptional design and communication skills, experience of commercial and workplace interior design, and a thorough knowledge of interior specification, detailing and FF&E. AutoCAD, SketchUp and Adobe Creative Suite are essential.
Key tasks:
workplace consultation: advising customers early on, helping them to visualise what's possible in a space
becoming an expert in workplace productivity and being able to advise them on effective space planning based on their working style
creating sketches, mood boards, renders to demonstrate various design options
designing and refining our fit-out packages for tenants
work collaboratively with internal and external team members throughout the design process
building a strong network of FF&E suppliers, ensuring on-time delivery of all items
working alongside our lead designer and architects to shape the look and feel of our larger buildings
Essential skills:
practical experience in high-end hospitality, residential, commercial and/or retail interior design
an associates or bachelors degree in architecture, interior design or related field
excellent sketching and conceptual design skills
strong interpersonal communication skills, verbal, listening and written; including client presentation skills
collaborative and professional work ethic
proficient in AutoCAD, Microsoft Office Suite, Photoshop, InDesign, and Illustrator
ability to organise and prioritise work and cope under well under pressure.
Desirable skills:
Revit and BIM systems
ability to prepare and develop architectural drawings in order to create planning and UK building regulations drawings
ability to take measurements on site
coordinate and communicate with structural engineers, party wall surveyors, other surveyors
What we offer:
huge scope for career advancement for the right person, in an exciting early-stage company looking to shake up the commercial property world
flexible/remote working
working across multiple sites
engaging with an expanding community of tenants
no two days the same-mixture of working from the office, working remotely and working on site
fast-growing company
opportunity to become lead designer and build a team around you
This opportunity would suit someone recently qualified in interior design, interior architecture or related field with two+ years' experience and a strong desire to forge a career as an expert.
Salary: £28k – £32k per year (D.O.E.). We will also consider a contract/freelance role if preferred.
Closing date: 15 October 2019
Please submit your application using the 'apply' link below.
Applications have closed.