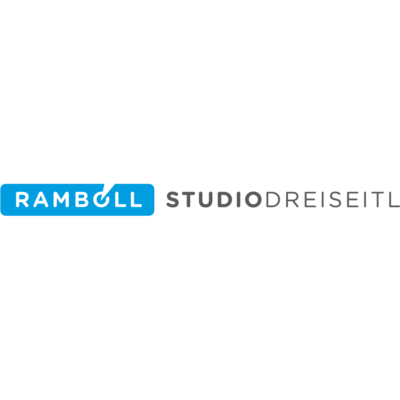 Ramboll Studio Dreiseitl is on the hunt for a senior landscape designer to join its team in Beijing, China.
About us
At Ramboll Studio Dreiseitl, we believe that a vibrant public realm is at the heart of liveable cities. It creates communities, brings people in touch with nature and is a source of learning, pleasure, health and wellness.
Our well-tried approach puts collaboration, hands-on public participation and cross-agency coordination as the first step in arriving at innovative solutions that generate civic pride.
Whether visible or invisible, water plays an essential role in the vitality of urban life. We solve multiple urban challenges by creating desirable green spaces often in marginal land while at the same time solving stormwater flooding problems, improving water quality and thereby creating harmonious blue-green solutions, increasing also the resilience of urban
areas. We are grounded visionaries who don't just conceptualise solutions, we take them from visioning through detailed design to the management of construction and project commissioning. We combine cutting-edge skills in landscape architecture, urban design, urban hydrology, civil engineering and ecology to create special and unique public spaces in which water management infrastructure is an aesthetic part of the amenity. Technology
becomes transparent, a beautiful designed feature where landscape and water are fully integrated to create highly desirable living experiences.
Our passion and philosophy is founded on our European heritage, honed on projects all over the world and delivered by our multicultural teams in Germany, Singapore, China, the Nordic countries and the Middle East.
Our vision is:
to lead Integration in planning and design to improve quality of life
to value precious water as a source of life in planning and design
to use landscape architecture to connect people to urban nature
to use art to enhance the experience of people
Our work:
performs full planning cycle to bring grounded visions to reality
empowers people by creating civic pride and ownership
integrates natural systems in Cities to synergize infrastructure
inspires by passion in innovation and design
creates transparent technology, aesthetically designed, to educate people
Now we are seeking an experienced landscape architect to join our Beijing office and become a strong part of a creative and collaborative team.
Qualifications and job description:
relevant scholarship in landscape architecture, architecture or urban planning from an accredited university
Over eight years of working experience in related fields
able to produce and drive the various stages of  the project from masterplan all the way to implementation
solid professional expertise and knowledge of the site experiences. Can deal with problems in design and construction comprehensively
ability to work within tight timelines and project budgets
be able to manage both normal and large-scale landscape or planning projects
be capable of allocating work schedule and coordinating with site construction
have the ability of leading a team more than 6 person
be able to give presentation to client efficiently, can express major matters and solutions professionally and logically on technical meetings or workshop
strong design abilities will be an asset
will be involved in making fee proposals
please indicate salary expectations in your application
contract position for two years subject to renewal after evaluation
Job contact information:
please send your resume with work samples in compressed PDF within 8MB to:
Leonard.ng@dreiseitl.com
Vivian.ouyang@dreiseitl.com
for more information, pleas visit: www.dreiseitl.com