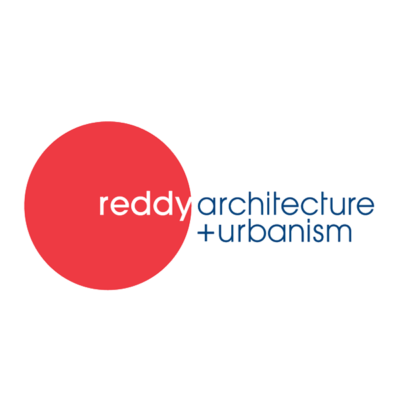 Reddy Architecture + Urbanism is seeking architects, urban designers and masterplanners to join its offices in Dublin, Belfast, Kilkenny and London. 
Reddy Architecture + Urbanism
We are looking for architects/urban designers/masterplanners in Ireland and the UK with a minimum of five to seven years' RIAI or RIBA experience of working on large-scale residential/apartment/commercial and mixed-use projects to join our established teams. Design and project delivery experience would be a distinct advantage. We welcome all candidates with the essential skills, including those who may be considering returning or relocating to Ireland or the UK.
Excellent Revit skills are essential.
UK and Irish construction experience required.
Building regulations/BC(A)R experience required.
We are looking for candidates with proven construction experience in addition to excellent site management and communication skills, strong technical knowledge and a passion for design implementation.
Reddy A+U is 100% Revit-based and candidates must have advanced knowledge of design and delivery of projects. Reddy A+U is recruiting for offices in London, Dublin, Belfast and Kilkenny, and successful candidates will be joining the practice at an exciting time of sustained growth.
Reddy Architecture + Urbanism is a practice of architects and design professionals providing a comprehensive range of design services from our offices in the UK and Ireland and associated offices in Poland, Romania, the Middle East, and the USA.
Our focus is to design great buildings and places that enhance the lives of those who use them. Approaching every project with an open and enquiring mind and taking the time to understand our clients' objectives, we work to create appropriate design solutions that are imaginative, intelligent, cost-effective and satisfying.
We care as much about the process of construction as design and provide a seamless end-to-end service so that the quality of the initial concept is carried through to the completed project. Our awards and testimonials are evidence of the quality of our work.
With over 30 years of experience, our projects span many sectors and building types. We have particular expertise in the residential, office and workplace and healthcare sectors, and broad experience in the leisure, education and industrial sectors. Our work ranges from large and complex urban-scale projects to small individual spaces; we bring to them all the same commitment to great design and attention to detail.
Our core design services, in addition to architecture, include urban design, master planning, and interior design. Our technical expertise includes due diligence and project appraisal, project management and project delivery. We have a proven track record in collaborating with other architects on complex projects.
Working with Reddy Architecture + Urbanism:
salary depends on the candidate and their experience
training and development opportunities, with high potential for career development
an office environment that is friendly, flexible, diverse and multicultural, with a sustainability commitment
regular events and visits
regular social activities and encouragement of individual interests
being part of a committed equal opportunities company
Fluent written and spoken English is essential. 
Applications to be accompanied by a CV and work examples (maximum 10MB) and current details of your notice period. All applications will be dealt with in strict confidence and all candidates must be eligible to work in the UK or Ireland. Please state clearly which location you are applying for. Due to the volume of applications, we are only able to respond to successful candidates. No agencies, please.
Applications have closed.