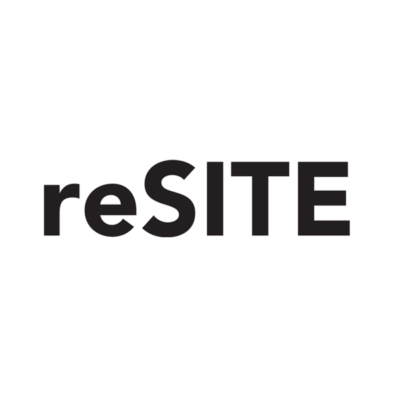 Architecture practice reSITE is looking for an executive director to join its team in Prague, Czech Republic.
reSITE looks for an executive director to lead and develop outstanding initiatives and events in an international team.
Are you passionate about fostering interdisciplinary collaboration, unlocking potential, and effecting meaningful change in the way we think about architecture & cities?
Are you keen on working with reSITE's international team? Are you ready to give the best of yourself for a good cause through outstanding initiatives and events?
We are a non-profit platform supporting the intersections and synergies of architecture, urbanism, politics, culture and economics working in Prague, Lisbon, Berlin and North America. For the past seven years, reSITE became a leading voice in Europe in the field of rethinking urban planning, architecture and urban development, attracting political leaders of inspirational cities to its Prague's flagship event. reSITE connects leaders across disciplines and brings a multitude of events, debates, film screenings, exhibitions and bike rides for the general public. Recently, reSITE opened Manifesto Market, a pop-up space on an unused plot of land in the centre of Prague. reSITE was founded in 2011 by Martin Barry, a landscape architect, originally from New York, and reSITE's guest curator is Greg Lindsay.
Key responsibilities:
overall management of the organisation, working with the board and founder
fundraise to build organizational capacity, finances and resourcing
serve as the main point of contact for the global and local partners and clients
work with the partners and operations team to identify and implement new opportunities
conceptualise, create and execute a strategic plan
capacity building, finances and resourcing, program development and evaluation
plan and execute fundraising strategy
manage event and project conception and programming
act as the direct manager to the event, project and production managers, and potentially sourcing teams
Specific responsibilities:
produce reSITE events around the world: fundraise, manage the team, and program: starting with regenerate conference planned for September 2019
develop and implement events designed for partners on topics surrounding improvement on the quality of life in the cities, with the first two projects/events projected for North America for 2019/2020 in pipeline
develop new events (client-oriented services and products), building an exclusive partnership in improving quality of life in cities.
Qualifications:
proven leadership experience with a high level of project management competency
excellent fundraising skills and experience
experience in PR/communications, excellent communication and presentation skills
requisite suite of leadership soft skills effective in managing a team
strategic and task oriented
experience excelling within fast paced, high energy, dynamic, environments
experience or degree in cultural management is an advantage
bonus: local and international network in the field
bonus: experience in design or architecture
What we offer
a full-time and long-term commitment starting immediately
exposure to international experience, partnering with top global 

communities 

and partners
an office space in Prague's city center will be provided
partial home-office possible upon agreement, flexible working hours.
fee to be discussed
Is this you?
Please submit your CV, cover letter and portfolio using the 'apply' link below.
Applications have closed.