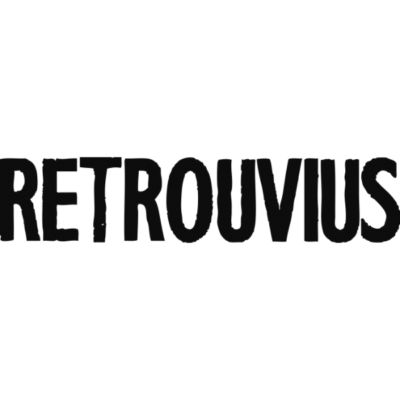 Retrouvius is looking for a personal assistant to join its team in London.
With expertise spanning architecture, interior design and furnishing, our work is underpinned by a philosophy of reuse.
We're known for incorporating reclaimed and salvaged materials in novel and unexpected ways to create unique, sophisticated and elegant spaces.
Over the last 30 years, our projects have received global recognition. Retrouvius studio's director Maria Speake has been recognised as House & Garden's Interior Designer of the Year and we feature on the Elle Decor A-List, AD100 and the House & Garden Top 100.
About the position:
Retrouvius studio director, Maria Speake, is looking for a personal assistant to work their organisational magic and help bring calm to a hectic and demanding schedule.
Though this is very much a personal assistant role, the position also integrates with making sure that the Retrouvius Studio runs smoothly, spanning both personal and professional responsibilities. This includes day-to-day tasks such as managing Maria's diary, welcoming clients, keeping track of deadlines, organising appointments and travel arrangements and helping to maintain clear communication across our team.
If you are interested in design, we think you'll find Retrouvius a fascinating and exciting place to work. You'll see behind the curtain on our projects, meet some of our amazing clients and learn about the different ways our designers work. However, this is not absolutely necessary! The most important thing is that you can support us in the smooth day-to-day running of the studio.
Personal profile:
You can hit the ground running with plenty of experience juggling competing projects and managing a busy schedule. You're always thinking one step ahead to anticipate what might be needed and what task might be around the corner. You can work flexibly and are unfazed by new tasks being added to the schedule.
You're super-organised, fun and friendly and will quickly build relationships within the team. Your confidence and experience mean you're ready to calmly, but firmly, integrate more structure into our practice.
Key responsibilities:
helping to implement processes and procedures that will help the studio run smoothly
organising personal appointments, running errands and administrative tasks
complex diary management with competing priorities
coordinating with the director and team members to ensure nothing slips through the net
monitoring inbox, prioritising messages and replying where appropriate
managing the maintenance of Retrouvius' properties, including tasks such as keeping insurance and annual services up to date
coordinating team meetings, taking notes and organising refreshments
managing the telephones, deliveries and couriers etc
liaising with and welcoming clients as required
helping to organise events (as required)
making sure IT systems, wifi etc are functioning correctly
liaising between the Retrouvius Design Studio and the Retrouvius Shop
Key skills:
minimum three years' experience in a similar role
highly organised and thorough, a natural multi-tasker
taking initiative and making sure deadlines are met
exceptional written and verbal communication
highly discrete with steadfast respect for confidentiality
friendly and confident
happy to help and get stuck in
proficient in Microsoft Office and ability to learn IT systems
Job details:
there is flexibility in working hours for this position. For example, it could fit around school pick-up times
based between Kensal Green and Marylebone
Application deadline: Tuesday 11 April 2023.
Salary: Dependent on experience and agreed hours.
To apply please send a CV and a brief cover letter outlining your relevant experience to [email protected]
Salary: £30,000 - £35,000
Applications have closed.