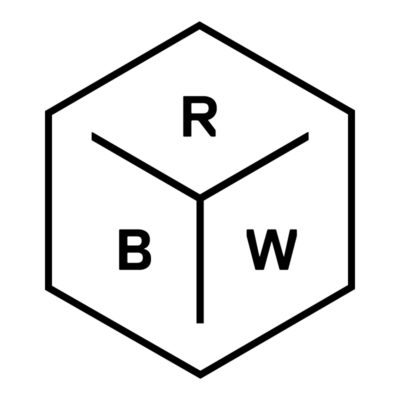 Rich Brilliant Willing is looking for a market response representative to join its firm in New York.
Job title: market response representative (MRR)
Reports to: director of sales
Job Location:
50 Greene Street
New York
NY 10013
You can make a salary. Or you can make a difference. Or you can work as part of the growing market response team at Rich Brilliant Willing and do both.
About this opportunity
Do you thrive working in a team setting? Are you passionate about helping others succeed?
The market response representative (MRR) is part of a team that builds vital sales pipeline by qualifying inbound leads. The MRR is the foreperson of Rich Brilliant Willing's sales journey and your contribution enables us as a team to be responsive, caring and professional towards our customers and partners. You must be a warm, detail-oriented and personable team player to succeed in this role.
In this role, you'll have the opportunity to plant the seed for flourishing customer relationships and you will:
be our product ambassador and act as a first responder to inbound inquiries from designers and sales partners; answer product/price inquiries, generate quotes or register projects
help qualify inbound opportunities to build our sales pipeline
work closely with our awesome team of account executives (AEs) and regional sales representatives (RSRs) to develop qualified sales opportunities which will they will then help close
attend to walk-in appointments at our Soho showroom.
be a stickler for details and help maintain our ever-growing CRM database.
Sounds like you? You'll love this job if you're:
a team player with a positive attitude, you love helping and collaborating with others to achieve goals
dedicated and fast-moving, you're known to operate with, urgency, focus and discipline
adaptable and ambitious, you will enthusiastically take on other assignments as needed to support your team!
have three + years of working experience in customer-facing roles and team settings
experience in using CRM database is a plus
minimum bachelor's degree
Who we are
Rich Brilliant Willing is a globally recognized provider of decorative LED lighting solutions. At Rich Brilliant Willing we believe in the power of light to create atmosphere and that nothing is more important in shaping our sense of well-being than quality of light. Our multi-functional team designs and manufactures LED fixtures for hospitality, workplace, and residential projects using technology, simplicity and creativity.
Headquartered in the exciting Industry City complex in Sunset Park, Brooklyn, our newly renovated studio is housed in a classic New York industrial architecture building that has been repurposed for the economy of the future. We also have a beautiful showroom dedicated to showcasing our line on Greene Street in Soho, Manhattan.
Rich Brilliant Willing benefits package
health, dental and vision insurance plans
10 paid time off days accrued annually, which increase each with tenure, up to 15 days accrued annually
five sick days accrued annually
your birthday off!
Rich Brilliant Willing holidays
New Year's Day
Martin Luther King Day
Presidents' Day
Memorial Day
Independence Day
Labor Day
Thanksgiving Day and the Friday after Thanksgiving
Christmas Day, and additional Christmas holiday (Christmas Eve, Boxing Day-varies year to year)
prorated paid parental leave
401(k)
3% company contribution after the one year vesting period
profit-sharing
five-year vesting (20% a year, qualifies after the first year of employment)
provided there is a strong and profitable year, the company gifts a portion of the profits to the employees in the form of a retirement contribution
pre tax commuter benefit program
Employee Assistance Programme (EAP)
a generous discount on Rich Brilliant Willing products
100% company-paid life/ADD insurance policy, with the option for voluntary employee-paid additional coverage
voluntary employee-paid long-term/short-term disability coverage
adoption assistance
great colleagues, collaborative team environment
Please submit resume and application via this application link
Applications have closed.