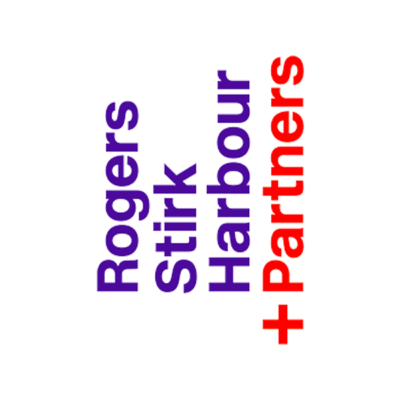 Rogers Stirk Harbour + Partners has a vacancy for a middleweight graphic designer to join its practice in London.
Rogers Stirk Harbour + Partners (RSHP) is an award-winning international architectural practice headquartered in the City of London. We work across multiple sectors on a variety of exciting projects ranging from small, innovative housing developments, through to very large-scale international infrastructure projects.
RSHP is looking for a middle-weight graphic designer. The suitable candidate will work closely with the head of visual communications and wider team.
You will work as part of the creative team to deliver inspiring, innovative and expert creative solutions for RSHP. Be naturally talented with a flair to try new techniques, strives to be the best by delivering outstanding graphic design, with high attention to detail, dynamic and engaging visuals in both screen and print which far exceed RSHP expectations.
Main responsibilities – to include, but not be restricted to, the following:
working as part of a highly creative and dynamic team, the middle-weight designer will be actively involved in delivering creative, innovative, and engaging solutions both on and off screen
reporting directly to the head of visual communications, the role requires undertaking a clear creative direction and implementing the vision into architectural reports, branding, way-finding signage, books, brochures, and exhibitions alongside internal and external events
a key part to this role is actively engaging in brainstorming sessions, undertaking research, conceptualising ideas, and presenting your ideas
collaborate with the senior designers and architects to produce outstanding graphic design with a 'let the design evolve' attitude
effectively and proactively manage own work to ensure all tasks meet the required deadlines and meet RSHP standards
have the ability to step into a project and follow through to completion, as well as able to demonstrate your own ideas, thinking and problem-solving with complex information. This is a hands-on role that requires a high level of competence both technically and conceptually.
the middle-weight graphic designer will show a clear dedication and passion for graphic design, attention to detail, brilliant execution and expert timekeeping
good communication skills within the team are extremely important and informing the head of visual communications on project progress is essential. This is critical in architectural competitions, a major route via which the practice wins work
understands that continual professional development utilising latest technologies and trends across digital and print to consistently deliver a high standard of creative excellence is a key part of the role
learn and adhere to the RSHP brand and the wider industry they operate in, adding value by applying this knowledge to deliver innovative and highly creative solutions in competition situations
collaborate and work effectively with architectural and support teams. Working collaboratively with the head of visual communications and the design team to build a highly creative culture and high-performance environment whilst supporting the business to ensure all visual communications have real impact
be able to work under pressure to tight deadlines adapting to last minute changes from the architectural teams. A 'can do will fix' attitude is a key
working off-site when required to support the business needs
Role requirements:
thorough knowledge of Adobe CC – intermediate to expert level
good printing, finishing techniques, process knowledge, multi-media and screen graphics
expert ability to research, show research and explore new ideas and take constructive feedback from the head of visual communications and the architectural team in team meetings
undertake direct creative and art direction from the head of visual communications and team-up with the senior designers to ensure the projects are delivered to the highest of standards
understands the impact of branding, visual frameworks and multi-disciplinary rollout
an interest in digital and web technology and new technology is highly important
good photography skills is an advantage
an understanding of animation a bonus
Skills and qualities:
ability to work under pressure
ability to manage multiple projects and deadlines
approachable, diplomatic, resilient and adaptable
meticulous attention to detail
good technical knowledge
Position
Permanent/full-time – Monday – Friday, 0930 – 1800.
Applications have closed.